I have harvested a couple more squash, a couple more full sized tomatoes--the Taxi variety and lots of these little Sungold tomatoes this week but because of all the work involved with the hog meat, I really haven't had time to take pictures of everything. Here are a few that things I picked Sunday though. More tomatoes and our first beans! We won't get very many beans because it is just half of a raised bed but we have a few anyway. These are a flat Italian bush bean. I have always liked the flat Italian beans for some reason.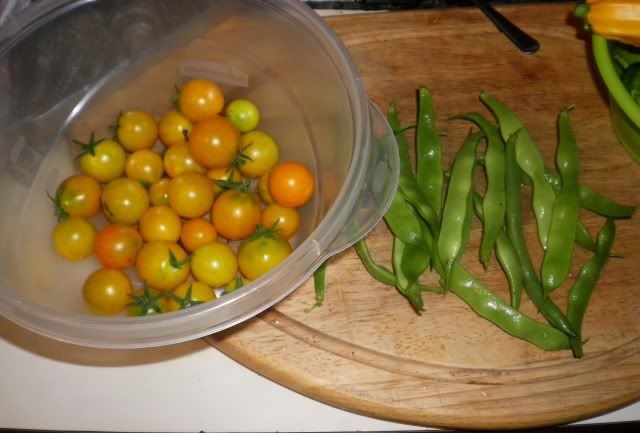 Not sure how I will use these few beans. In previous years I would blanch and freeze them and just keep adding to the bag of frozen beans until I had enough for a meal and I might just do that again but if I come across a good recipe before I get that done...well,who knows? They could be gone tomorrow.
See all our harvests at
Daphne's Dandelions
!