Well, we did not get the gate done as we ran out of wood so it will have to wait until we can get more. I had the thought for not cutting that one post and putting the bird house on it. Phil made that bird house YEARS ago when we first moved in here and it has sat in the shed ever since. I guess it was waiting for the fence to be built.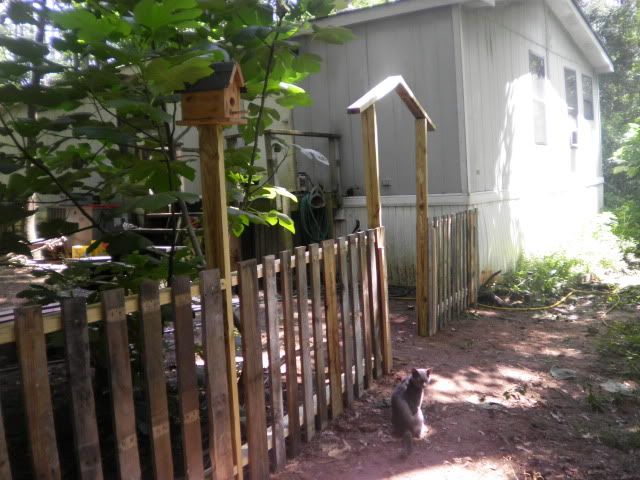 It is just miserably humid today (rained again yesterday evening) and though the temperature wasn't as hot as yesterday we we sweltering out there this morning finishing this.
There's a pork shoulder in the smoker so will have a post on that later.