I just wanted to give you all a little update on how the Meyer lemons were doing. They ended up having lots of blooms and lots of little lemons formed but then fell off. I had started to get worried but it finally stopped dropping fruit and kept some. There are 8 or 10 on there. I don't know, I have actually counted but I am very pleased with them. They do grow REALLY slo-w-ly though.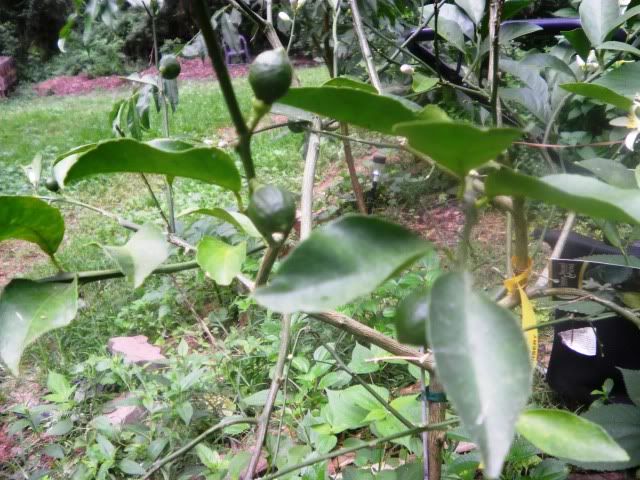 I also took a picture of my one "mammoth" sunflower. It turned out to be one of two because while I was down in the garden taking this picture I saw that one other bud had reached above the tomatoes.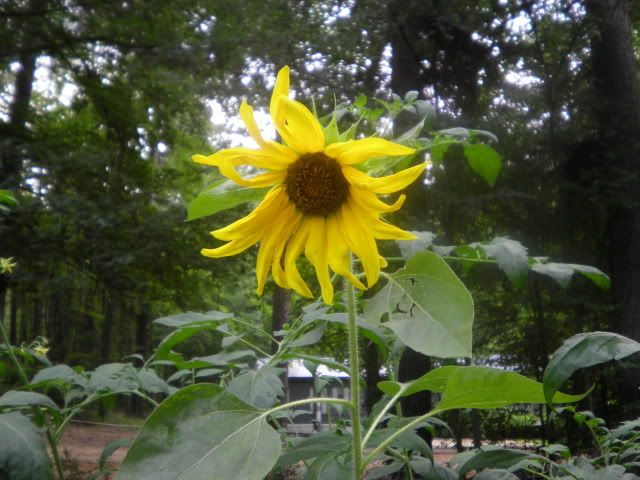 This last picture is of the 4 o'clock's. I was given a few seeds from a friend and they have definitely multiplied. These are on the end of the house with the massive patch of lemon balm but they will also overtake the front flower garden before the summer is over. I have the yellow and pink. One year I had some lovely ones that were kind of stripey but like most flowers they seem to go back to their primary colors when left to live naturally. My morning glories all do the same thing too, eventually I end up with just purple.