Smoking meat is different from regular cooking in that you don't get to open it and check on your progress. You have to wait until the thermometer says it is done before you get a peek at how your meat looks. But the smoker never seems to disappoint.
The ham in the top of the smoker had the thermometer probe in it. We opened the smoker when it reached 160 degrees F. It was lovely but after checking the temperature of the lower ham, we found that one was only at about 150 degrees so it had to stay in a bit longer.
We, of course, took the top ham to be taste tested.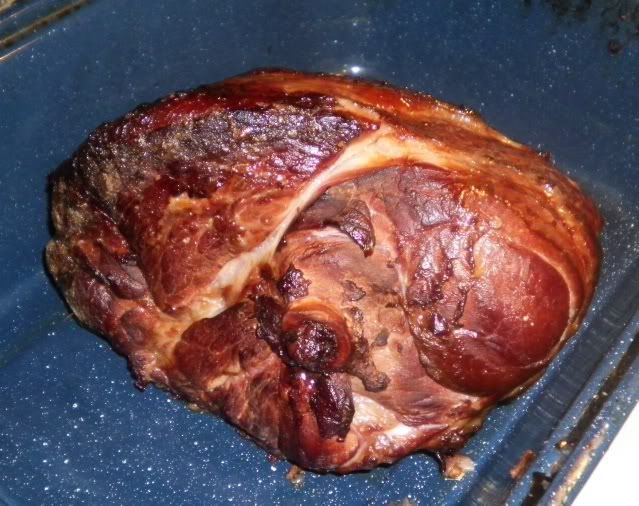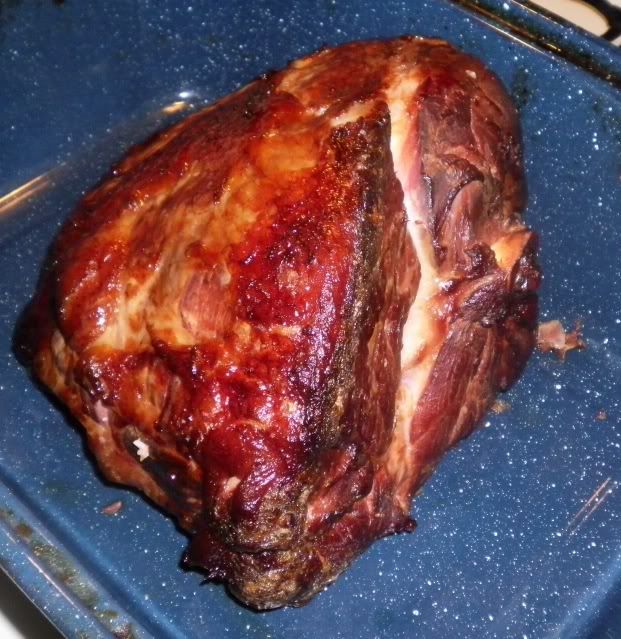 Beautiful isn't it!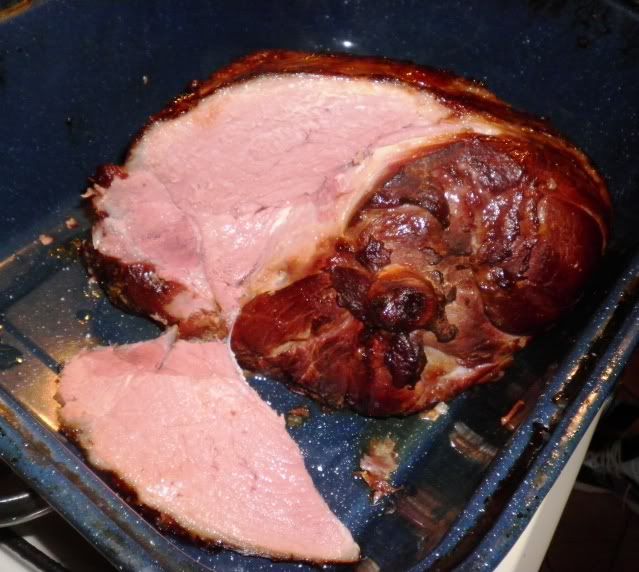 We did find it to be slightly salty on this end but not enough to bother you any. This end is the side that was on the bottom of the bag of brine. The color inside is wonderful and it is juicy. It tastes like ham only better than store bought, of course.