This morning I had to add the yeast to the bucket of "must" that I made yesterday. After getting those helpful comments from
Misty
yesterday, I knew to start the yeast in warm water. I also read the back of the yeast packet and it said to just pour it in the water and leave it for 15 minutes, then I could stir it in. So that is what I did.
Here is the yeast that I used.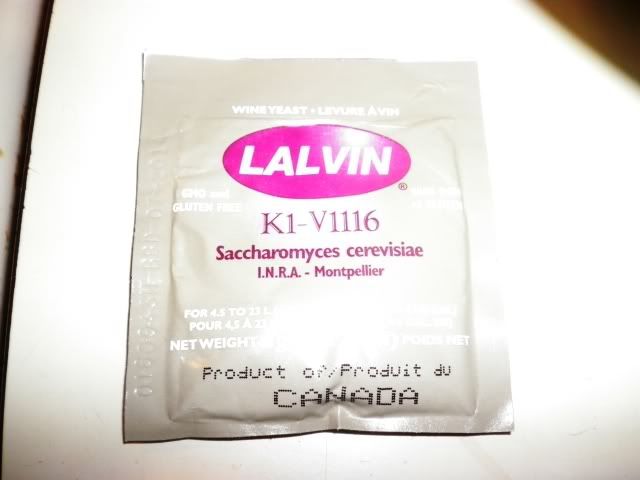 This is not the wine yeast that the recipe called for but when I bought this yeast a month or so ago, I didn't even know there were different kinds of wine yeasts so this is the one that will get used for the wine this time and maybe later I will branch out and buy a few different kinds of wine yeast and make even better wine!
Here is the yeast in the bowl (which I did sterilize with boiling water. I don't know if that is necessary but I did it just in case) waiting the 15 minutes. It smelled just like any bread yeast.
I, then, stirred it and added it to the must in the primary, stirred it all in and put the top back on. There isn't any more to it than that.
I do want to mention that I have found Jack Keller's
blog
and
website
to be extremely helpful. I am still reading at both but I am learning a lot from him.