Of course tonight we had to get in that cooler of meat and figure out how to cut everything up and cure things. I had started with one of the loins and cut slices off it for supper then cut the rest in decent sized chunks and bagged them and put them away as I was making supper.
Supper tonight was pork loin slices, yellow squash and homemade macaroni and cheese. Umm, yes it was good and I ate too much!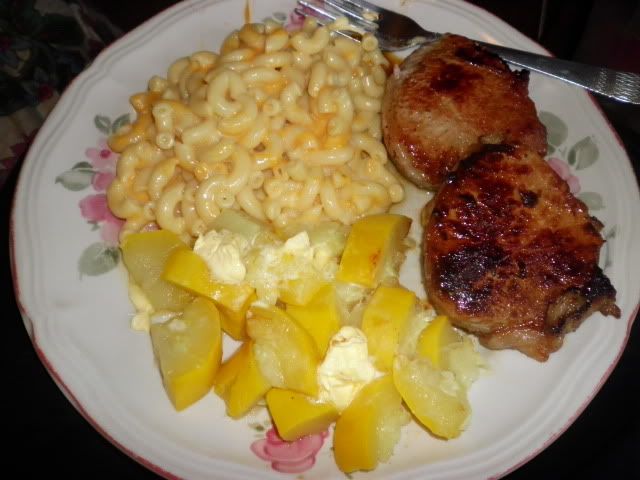 After eating and feeding the animals we went to cutting and bagging more of the meat. Unfortunately Phil grabbed his crappy camera to take pictures with so some of the pictures are...crappy.
We started with the bellies and got it cut up and put in bags with some cure. Even in a crappy picture these look nice! (No it is not 2010-what a wonderful camera--NOT).
One on top of the other-hard to see in the picture.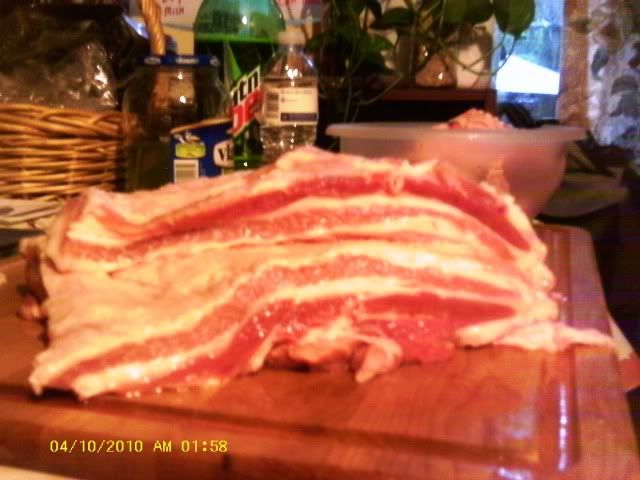 In the bag to be cured. Yeah, this is my camera after we were done.
The bacon took forever and then I moved on to the other loin and we cured a piece of it hopefully for a Canadian type bacon.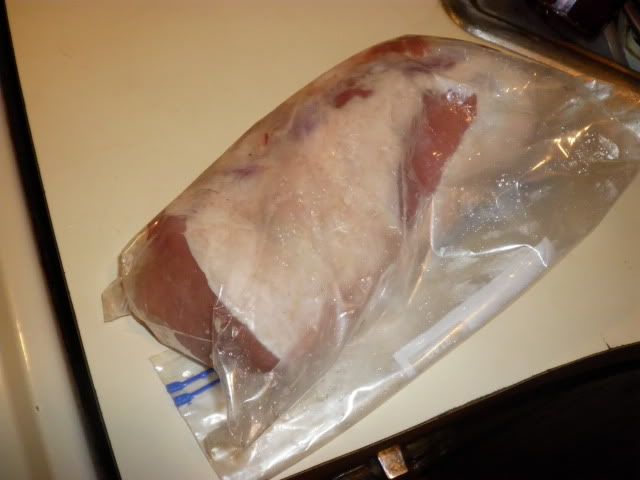 Then it was on to the shoulder. We cut the hock off and left them whole.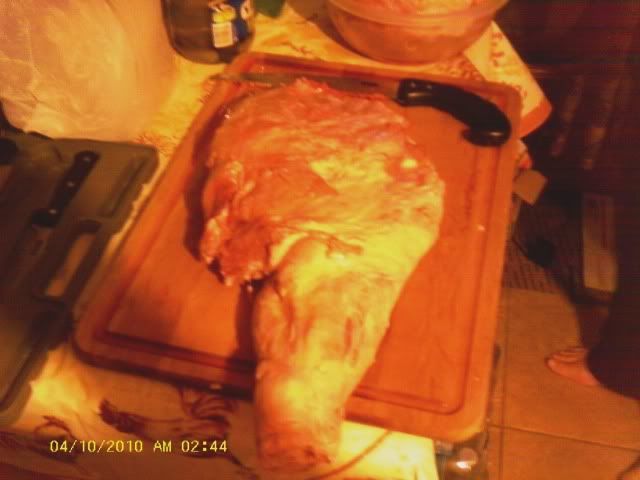 Then we did one of the hams. Huge aren't they.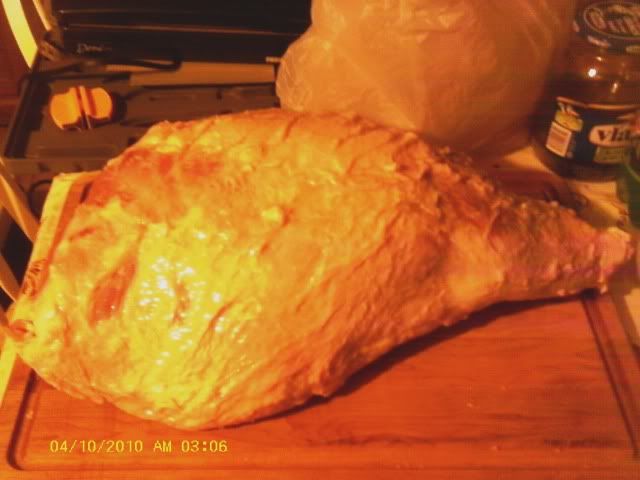 We cut the hock off of this and then cut it in half. The other one is still in the frig. We are out of freezer space!
We figure we will cut the other ham tomorrow and start it curing..maybe..and then take this weekend and next and do a whole lot of smoking and sausage making.