So I did actually get 5 of the meat birds butchered today. I started out at 6:00 a.m. and got up and got the fire started under the pot of scalding water (yes that is the drum from a washing machine).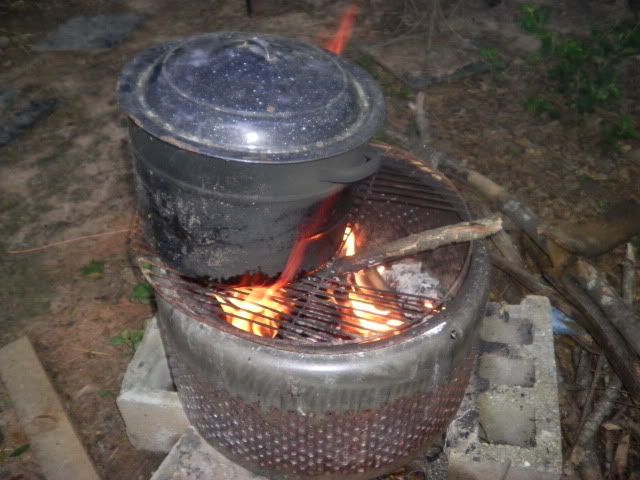 I then set out everything that I thought I would need. Knives, towels, pot of ice water to put the meat in, pot of water to wash my hands in, cutting board, and my coffee, of course. Before I was done I had to get another pot of ice water because they all didn't fit in that one but I had containers of ice I had frozen in bowls over night so there was still enough.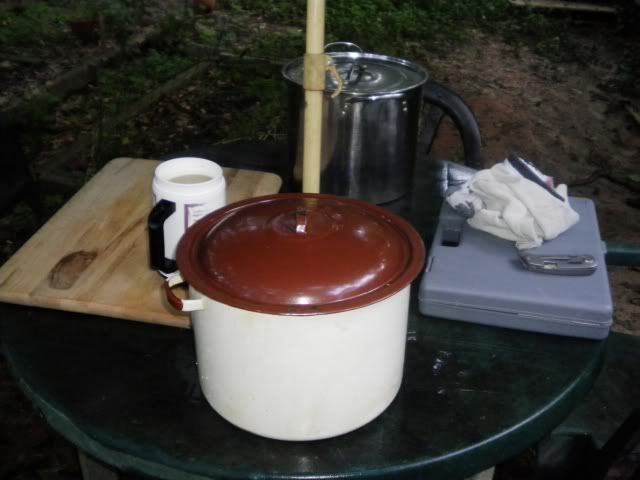 Normally I hang them from the clothesline and slit the throats but it is a hassle to get them strung up there (I SO want a killing cone!) so today I didn't bother, I just slit the throat on the ground and then held them up for the blood to drain. When they finished flapping they were scalded and then plucked.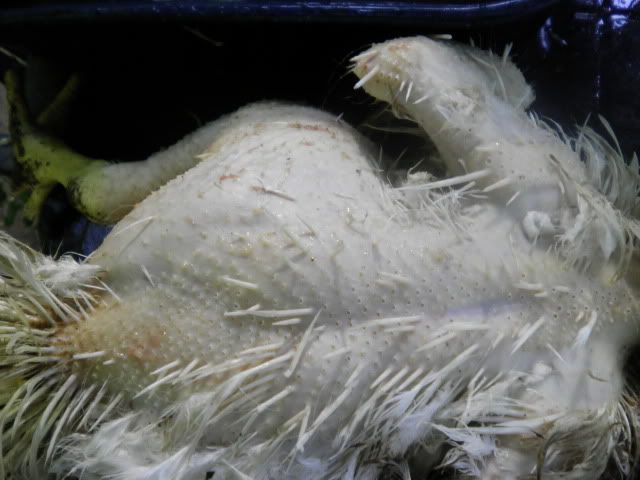 This is just part way through the plucking but I don't completely pluck them anyway. I pluck the legs, thighs and wings good but I skin the breasts and back so no need to completely pluck them.
I then gut them and cut them up, skin the breast,
then cut them off, the rest of the carcass is skinned and then put in the pressure cooker to cook the meat off, some of which I made chicken salad with, the rest of the carcass chicken will have to go in the freezer until I need it.
And, of course, there is the stock. Five quarts.
The legs, thighs, wings, breast meat, hearts, gizzards and livers are all in the frig cooling until tomorrow when they will be re-bagged (probably vacuum sealed) and put in one of the freezers.