Joining Daphne's Dandelions for
Harvest Monday
Here is what I harvested this morning. More of the tomatoes from the hanging baskets, a pepper that fell off the plant when I walked by and some basil. (The ones in the bowl are what is left from Phil eating what I harvested through the week).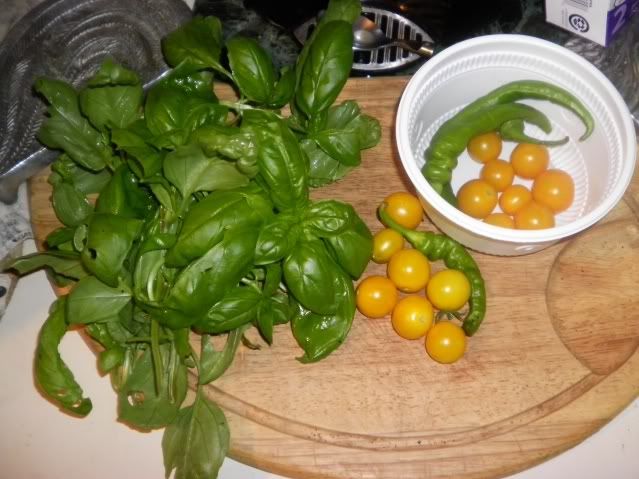 I have been going to try to make pesto for a while now. I have heard nothing but how good it tastes. I have plenty of basil but only had time this morning so this morning it is. I did not have pine nuts but a recipe said I could use other nuts so I used some almonds that I had. I think after eating it, I will use the pecans the next time. (I hope this looks right.)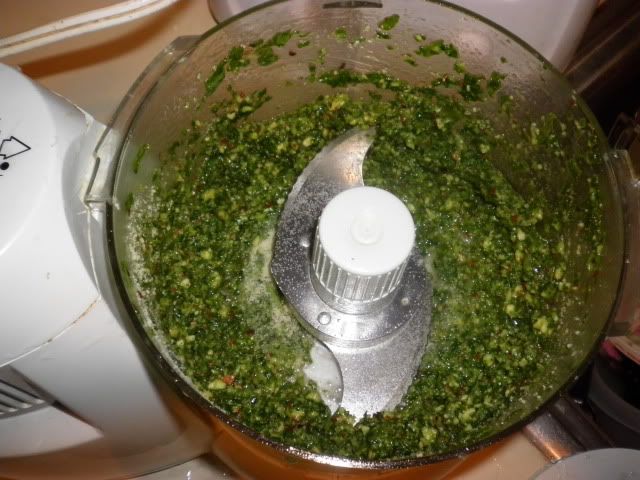 And there will be a next time. It was pretty good. I made up some spaghetti to try it on and then added some of the tomatoes just because I thought they would be good with it. It was pretty nice. I think I could have put more pesto in it even and maybe some of the Parmesan on top (but I didn't have anymore). Really glad that I tried it. I have a lot more basil growing out there and I think Phil will like it as well.