We really did get some nice deals today. I got some really good books and magazines from the thrift store and this little pot. Not sure what I will use it for but I liked it and it was only $ .49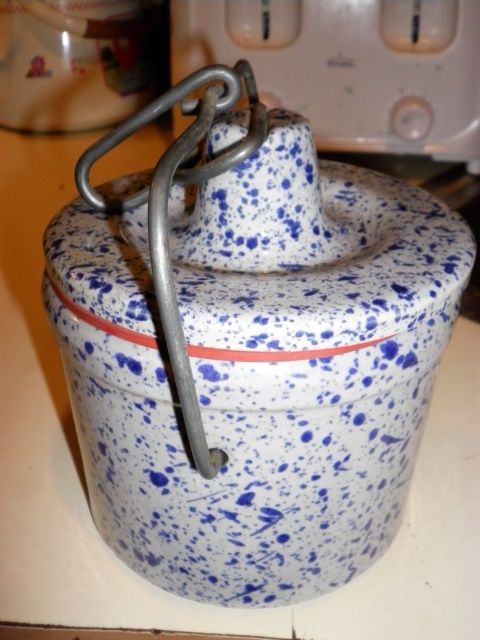 Then ,on the way home we saw a sign for a yard sale a dirt road right across the main road from our dirt road. I found these right off. I can't believe that I got them for just a dollar each! Phil oiled them all up and added the bits and they all work great.
I have wanted the first drill for a long time. It is not a large one and adjustable to different bits like the one my father used to drill holes in trees with for collecting sap but it is still good. The second drill will take different bits. The third one is another kind of drill but we did not have a bit to fit it and the last one is an old spiral type of screwdriver (it doesn't really ratchet, it spirals). Best stop we made all day! Plus I got these: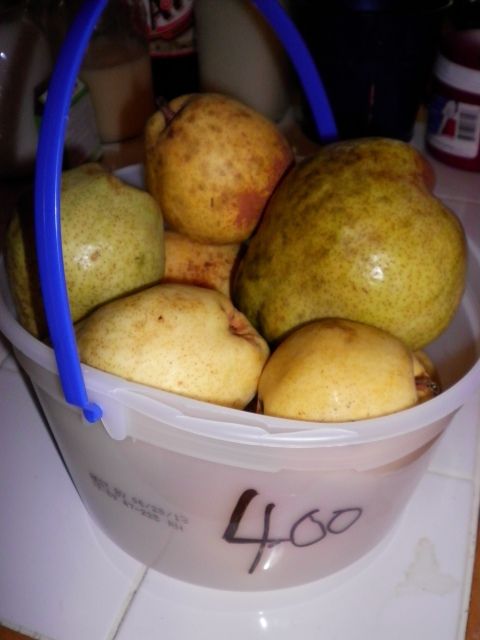 Nice local (probably organic) pears. The lady picked them herself. I may can them, I am not sure yet. They were worth $4 to me and I did not see them at first so was glad one of the older ladies running the yard sale pointed them out to me (somehow one canner can just tell another, apparently, but looking at them).
These weren't all the good deals today. I got lots of green beans to can tomorrow and a couple of packages of marked down mushroom and I am sure some of them will have to be dehydrated but these were the best of the good deals.