Here is the pear sauce that I made. I had just over 6 lbs of pears from the yard sale yesterday. I was just going to cook them and run them through the strainer but I saw Bama Girls post at
Wisteria and Roses
and I just had to try the pear vinegar myself, so I peeled and cored the pears.
The peels I and cores I put in quart jars until I had enough for two and then added the vinegar and water. We'll see how it goes. These don't have lids on them, just the paper towels.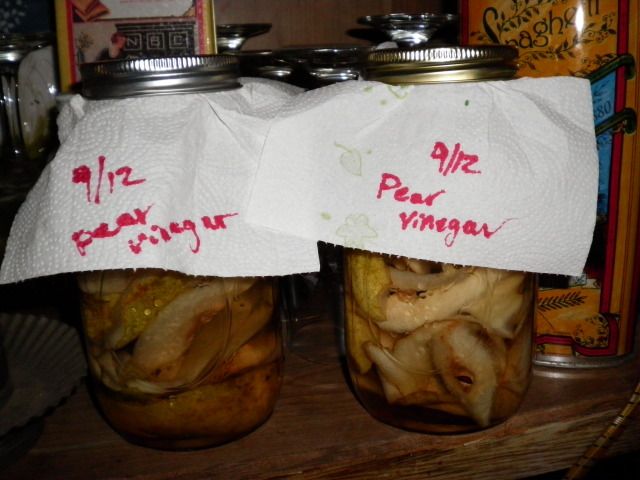 For the pear sauce I just cooked the pears until they were soft when poked with a fork. I, then, mashed them, added a sprinkling of cinnamon and approximately 2/3 cup sugar and then water bath canned. It really smelled wonderful while cooking.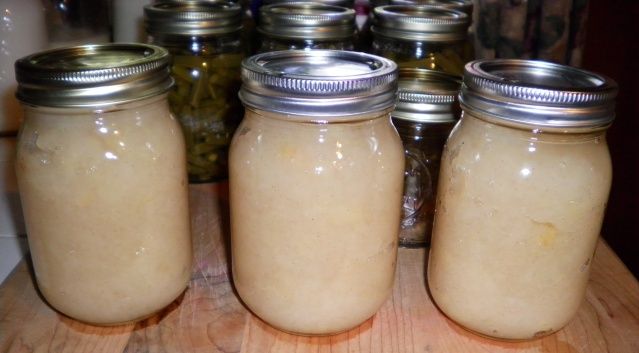 I hope I can get more pears this year!