Yeah, there is nothing in any of my canning books on canning ham. I guess no one ever thought that there would be enough ham left that you would need to can it but, of course, we still have plenty of ham left. I had 8 pint jars still unused so thought I would try it.
I cut the ham up in chunks and then put them in water and brought it to a boil. I just wanted it hot for when I put it in the jars.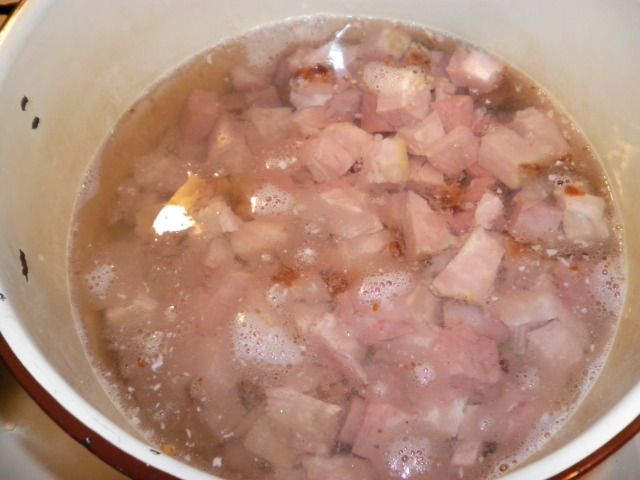 I, then, put the chunks in the jars and added juice from the pan leaving an inch of headspace. When I looked up canning ham today I found a blog where they canned ham and didn't add the water. It did make about half a jar of juice on its own but I just don't like canned food that is not covered with liquid. It tends to go bad faster.
Anyway, here are my lovely jars of ham. They will be great in soups, casseroles and quiches.
We actually finished off the one ham and now just have the large one left. I will be making ham and potato soup tonight.