So today was the day to open the lemon balm wine and put it in a jug. I used my racking cane with new tubing this time and this was the sediment that was on the bottom of the bucket.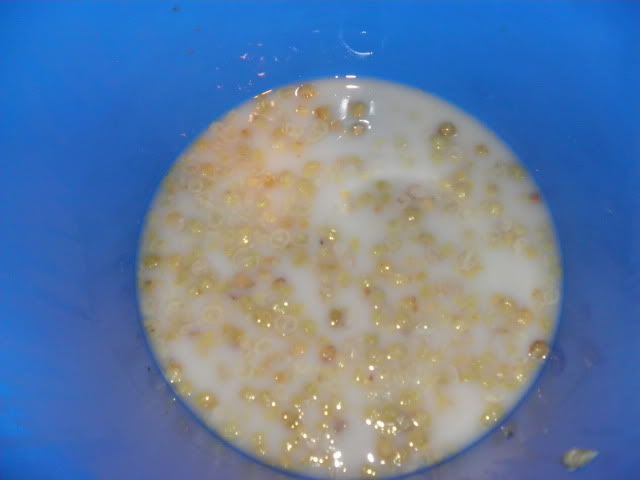 Here they are now in the jugs fermenting. I will rack the cranberry wine again in about 3 week and then the lemon balm in a month. I did taste the lemon balm wine. It was not nearly as strong as I thought it would be but it definitely had a kick to it.
Aren't they pretty!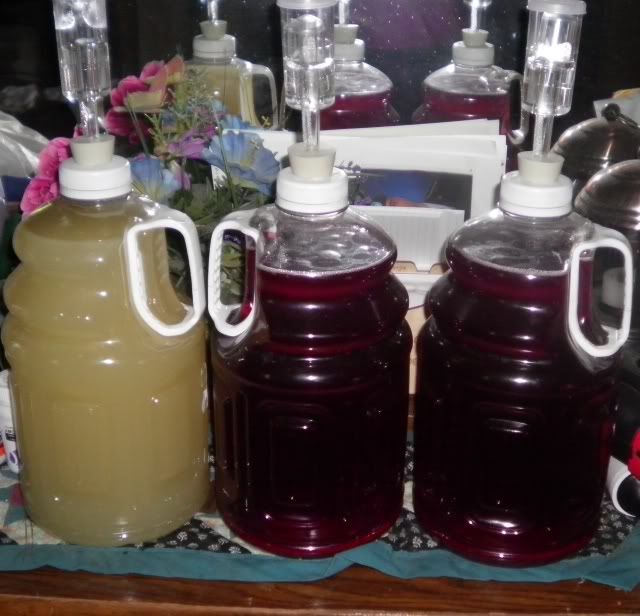 Now I hope you don't think that the primary will be empty now. I bought 4 cans of Welch's grape juice concentrate. Here is the recipe only I used the 4 cans that I had.
http://winemaking.jackkeller.net/reques65.asp
The juice is in the primary bucket now and tomorrow I will be adding the yeast. I'm going to have to buy a couple more airlocks...
Speaking of wine, I bought an issue of The Backwoodsman magazine today and it just happened to have an article titled Primitive Wine Making by Jacob Spiese. There were a few recipes and I found it interesting that this man does not like to leave his wine until all the carbonation has finished. He likes the bubbles in it and he actually corks the bottles but does mention that they can sometimes pop off. Anyway, I don't believe I will follow that advice. He did have an interesting recipe for tea wine though.