It's almost Monday so close enough. Here is the only picture I took of the harvests this week. It is just tomatoes and peppers but a few more than last week.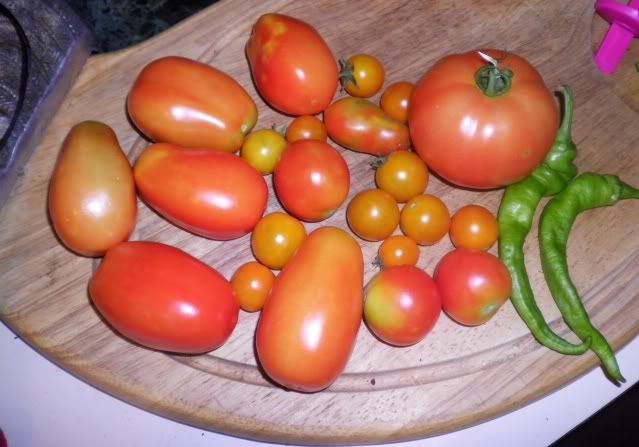 I have started to plant a few more things in the empty spots in the garden. Here in the bed that the carrots never came up in I have planted a few cucumber seeds and some more beans.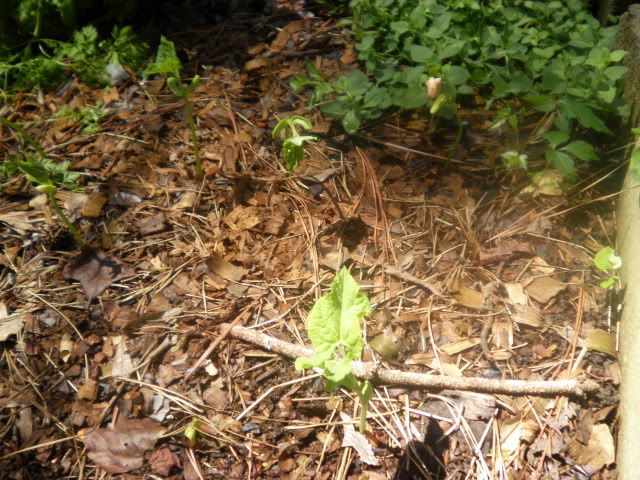 In with them are the basil, thyme and oregano. The basil and oregano really need to be harvested again.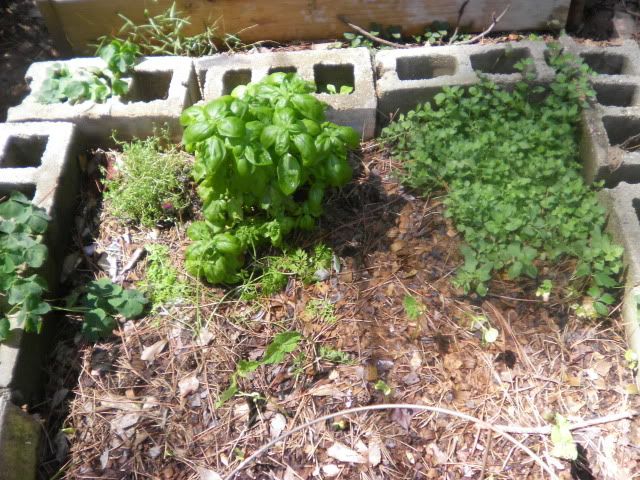 Here is the bed where the squash have died off. I haven't decided what to put in here yet. Right now it is growing nasturtiums and although they are edible, I think I can put it to better use.
These are the tomato jungles. Three beds that basically all look the same. There are more tomatoes than you can see in the pictures but I had harvested all the red ones.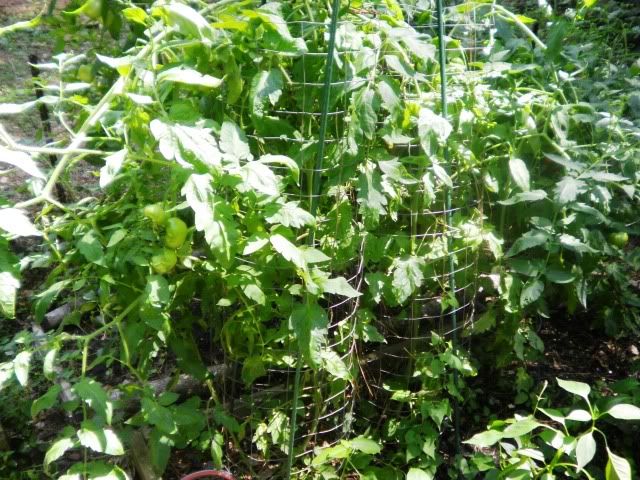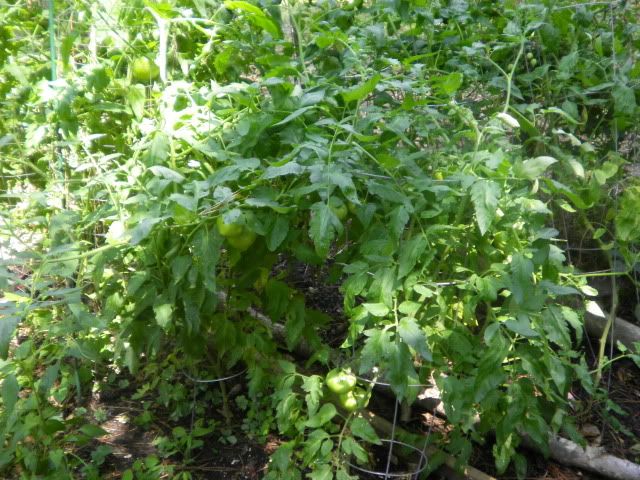 Here is the sunflower seed head. It will have a few seeds anyway.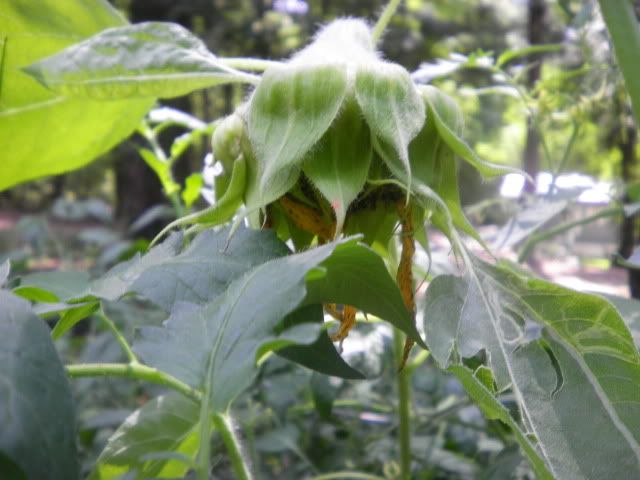 I do have a few tomatoes on the porch as well (besides the ones in the hanging baskets. One of them has its first tomato just starting. I bought these in smaller pots marked down for $2 each. I figured I would get at least $2 worth of tomatoes out of them. I have transplanted them into these larger pots and am going to see how well they do on the porch. Our porch is quite sunny almost all day. These have grown quite a lot since I bought them.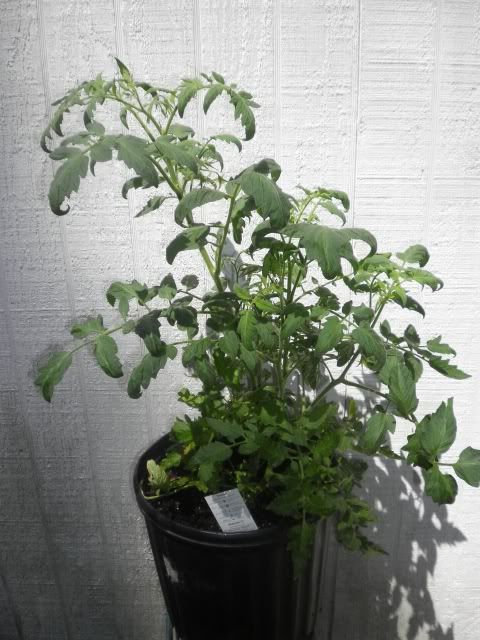 Phil and I have been doing the usual work plus cutting back bushes, fighting wasps in those bushes and I have made 3 quarts of yogurt so we can have enough for more yogurt pops!
Join everyone at
Daphne's Dandelions
for more harvests....tomorrow, I will be busy in the morning taking Michelle to register at Augusta Tech.