Phil has been busy. The duck pen is going on its 3rd or 4th door now, I really can't remember. They all last several years but this summer, the current duck pen door had finally had it. The bottom board had fallen off and it was getting holes in the middle board. Phil surprised me with this last night. It doesn't even hit the roots in the ground when I open it and close it like the last one did!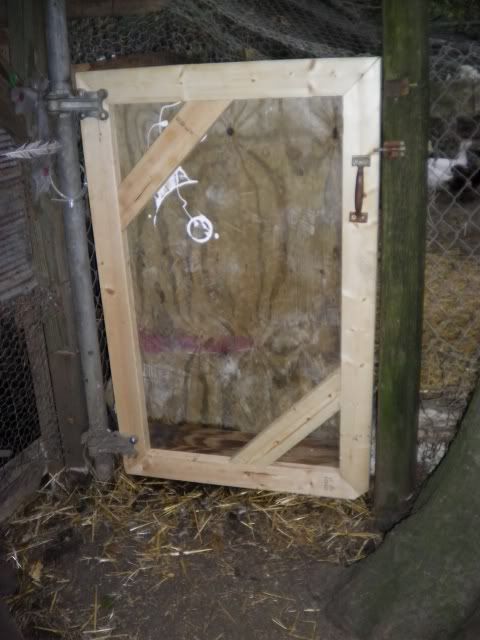 Then today he did the shed gate. The back shed has had a wire gate. Just a piece of rabbit wire, stretched across the opening that I nailed on one side and hooked onto nails on the other side. Today it has this.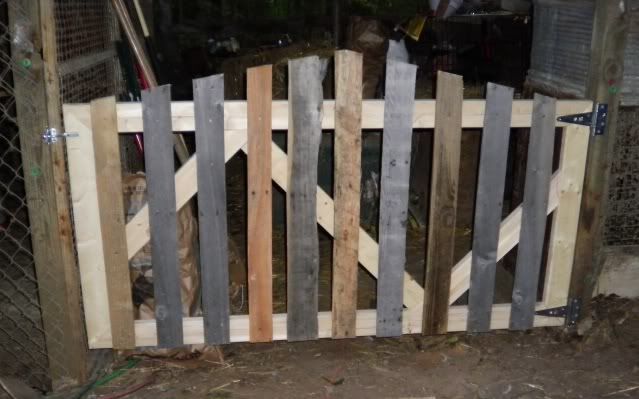 Yes, of course, that is more pallet wood though he did have to buy a 2 x 4, some hinges and a latch.