Ok, here is the smoked pork shoulder we did today. I smoked it with plum wood at 250 F. I don't really know how long it smoked for. I took it out there sometime between 9:00 and 9:30 a.m. and the wonderful $30 digital thermometer said it was done about 3:00 p.m. It looked good...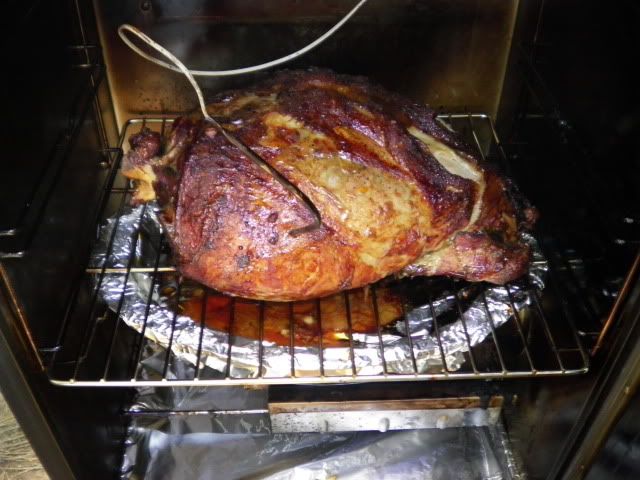 but it wasn't done. Another couple hours though and it looked like this...
It was SO GOOD! I made mashed potatoes and corn on the cob with it. Threw the diets right out the window...