I couldn't sleep this morning. Woke up at our regular 5:15 a.m. I really hate when I do that but I do have a lot to do today with Michelle's birthday party tomorrow so I decided just to get up and get busy. I racked the lemon balm and cranberry wines.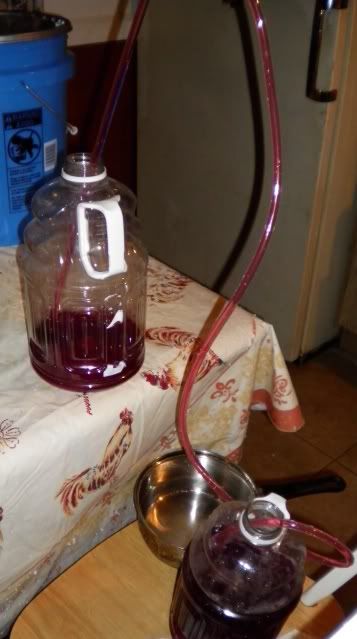 The racking cane is pretty easy to use and works well leaving all the sediment in the bottom. I also tasted them. They aren't as flavorful as a grape wine would be but the cranberry wine has a nice taste. The lemon balm wine, however, is rather tasteless, there is just a little hint of lemon after you sip, not much. Hopefully it will improve some with age. If it doesn't I won't give up on it, maybe I will mix it next time with a fruit that will compliment it like strawberries or something like that.
So the primary was empty as the grape wine went into its gallon jugs as well but
Jack Keller
came to the rescue when he posted a recipe for pink lemonade wine on his
blog
. I absolutely love his blog and website. So many different wines to try! I also like that he makes them in 1 gallon batches instead of 5 gallon ones. I don't want 5 gallons worth of a wine I might not like so it is nice to have the recipes for one gallon.
All this one took was two cans of pink lemonade. I went with Minute Maid.
Some yeast nutrient, sugar, lemon juice and, of course, wine yeast. Had I known wine could be this easy I would have tried it a long time ago.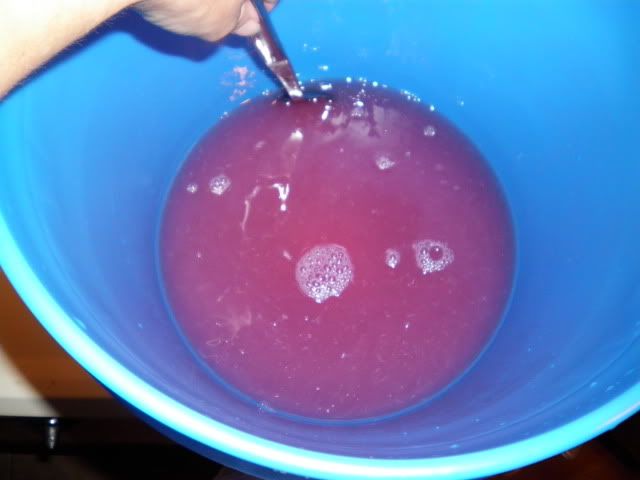 It was then time to go shopping and then feeding the animals and canning. The canning post will be next.