When I took them out this morning I counted them and there are 19! Yeah! They were good for me this time and none of them jumped out of the incubator when I opened it as they tend to do when there is that many. I was quite pleased since I am still having trouble getting the humidity up at hatch time now that the incubator is in the spare room instead of my closet, but I did manage to get it up to 48%. Apparently that was enough.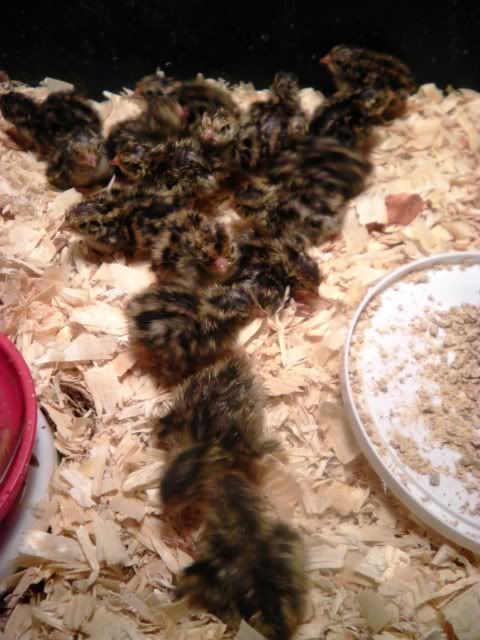 Of course, after I started taking picture they all wanted to move.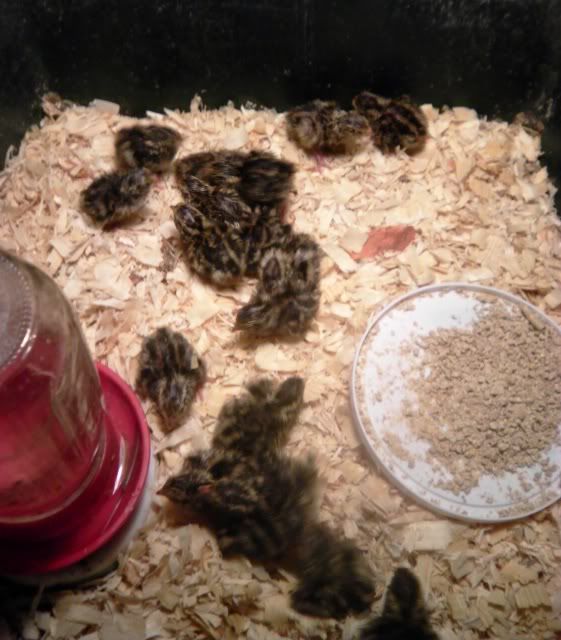 Here they are close up. Nothing like a bright blinding flash for your first day in the brooder.
I'll give the other eggs another day, then I may wait for the duck eggs to hatch before putting in another batch of quail. Out of the 5 duck eggs it looks like only 3 may have survived which bothers me since I was especially attentive this time and made sure they were turned and moistened each day. But that is just the way hatching goes sometimes.