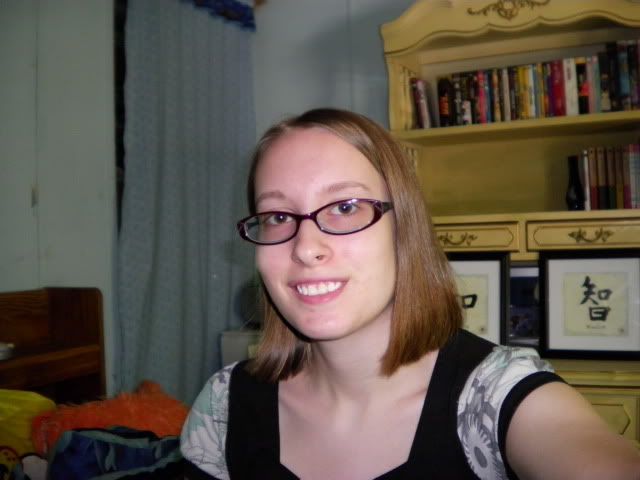 Michelle has to learn to drive. A few years ago Georgia made a law that everyone under 18 had to take a driver training class but, of course, they cost. Good ones cost..a lot. So now anyone who can't afford it waits until their child is 18 and they go and take a written test for a learner's permit. This is what we have had to do with Michelle. John and Buddy got their learner's permits before that law came along. I was not as involved in their driver's training because Buddy's dad took him driving and Phil ended up working with John (before he went in the Army)and he had John learn by driving them to work.
I have to say that I would so much rather have sent her to driving school. I would rather kill snakes all day or take boat rides (I have an unreasonable fear of boats) than take her for driving lessons. It is not just her. I really hate having anyone drive me. It seriously didn't help that on our first lesson I told her to step on the brake and she looked at me and said, "That's the big one, right?" I almost quit right there but we have struggled through several lessons down the dirt roads and today she got her first paved road lesson. I made Phil go with us in case I had trouble dealing with it (I do have a heart condition).
We took a long dirt road that lead to a paved back road that we knew would have little traffic. She did just fine and we turned around and went back. We gave her the option of driving all the way home which would have meant going on a much more traveled (faster) road but she decided she didn't feel ready yet (I was so glad!).
So next weekend we are planning a longer drive on more paved roads. Wish us luck!