This mama bantam hen has a whole dozen chicks. Eleven of them she hatched herself and one I gave to her from the other pens because it was running around in that pen and the mamas aren't done hatching in there. I didn't even know this hen had that many eggs under her!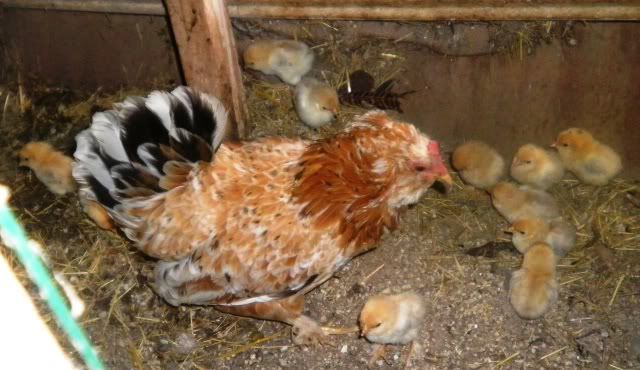 These are the other two mamas setting in the pen with all the roosters. I am sure I will have to move them once they are done hatching. Right now they have two chicks under them. I saw them when the hens went to get water and food today.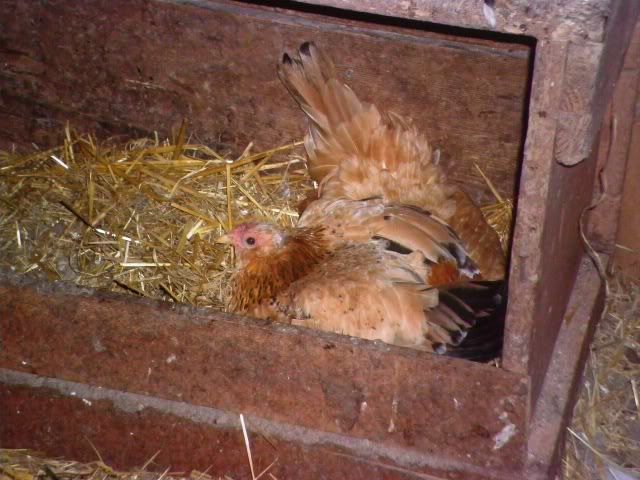 And, unfortunately, we have one lone duckling again. A few days ago when I candled there were 3 still alive in the eggs in the incubator but this is the only one that hatched. He is a bit brownish so it will be interesting to see what color he/she turns out to be.