You were expecting cookies or candies, I suppose.... well, we did make cookies and cherry pie but this post is about what I made for supper. The deer meat sitting in the cooler can't sit there for more than a couple of days and room in the freezer is..questionable so some of it had to be used and I was curious about the heart and liver. Phil normally is more of a fan of liver than I am but I do like heart meat. I did a little investigating online and then came up with this:
Take the heart and clean it out really good (there will be coagulated blood in it) and cut it into slices (the bottom of the heart has better meat than the top. The top has all the valves and they need to be cut off).
Cut the liver and soak it a bit to get the blood out. I only used half the liver for this recipe.
In a pan put 3-4 slices of fatty bacon and cook these until almost done, then dredge your pieces of heart and liver in flour and put them in the pan to brown. During this time I added almost a whole pint of sliced mushrooms and one green onion stalk. It looked and smelled pretty good even at this point.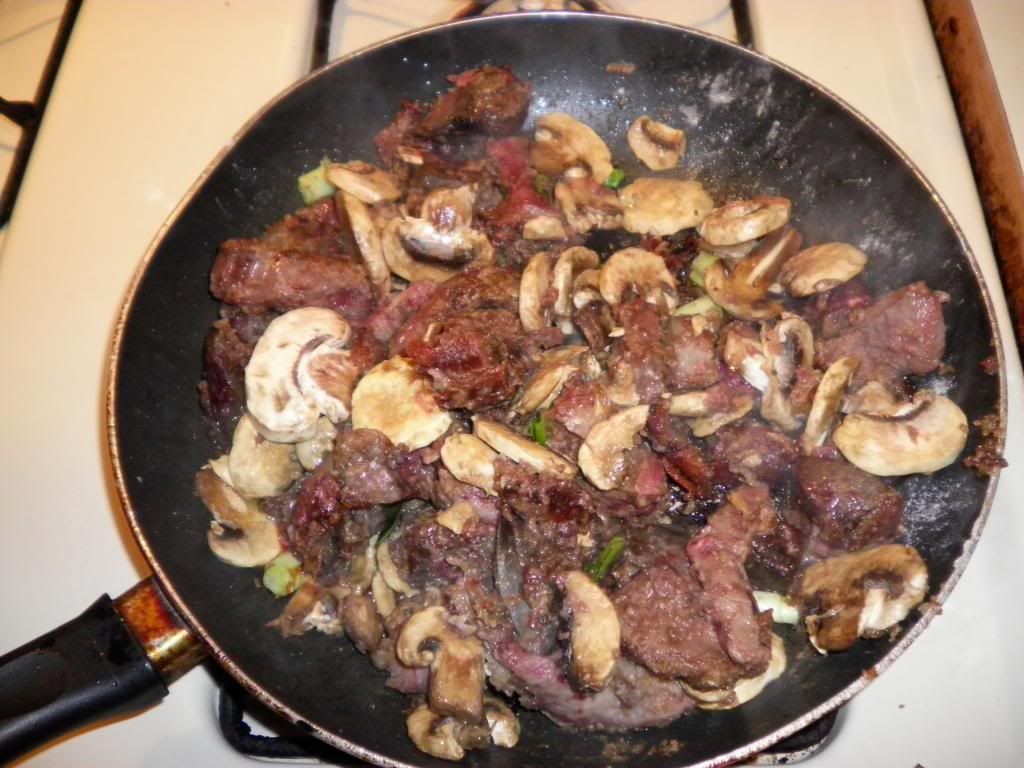 When the meat is browned good put it in your crock pot with 2 cans of cream of mushroom soup and one can of milk and salt and pepper. Cook in your crock pot 3-4 hours.
Serve over mashed potatoes or rice. I added some more green onion on top.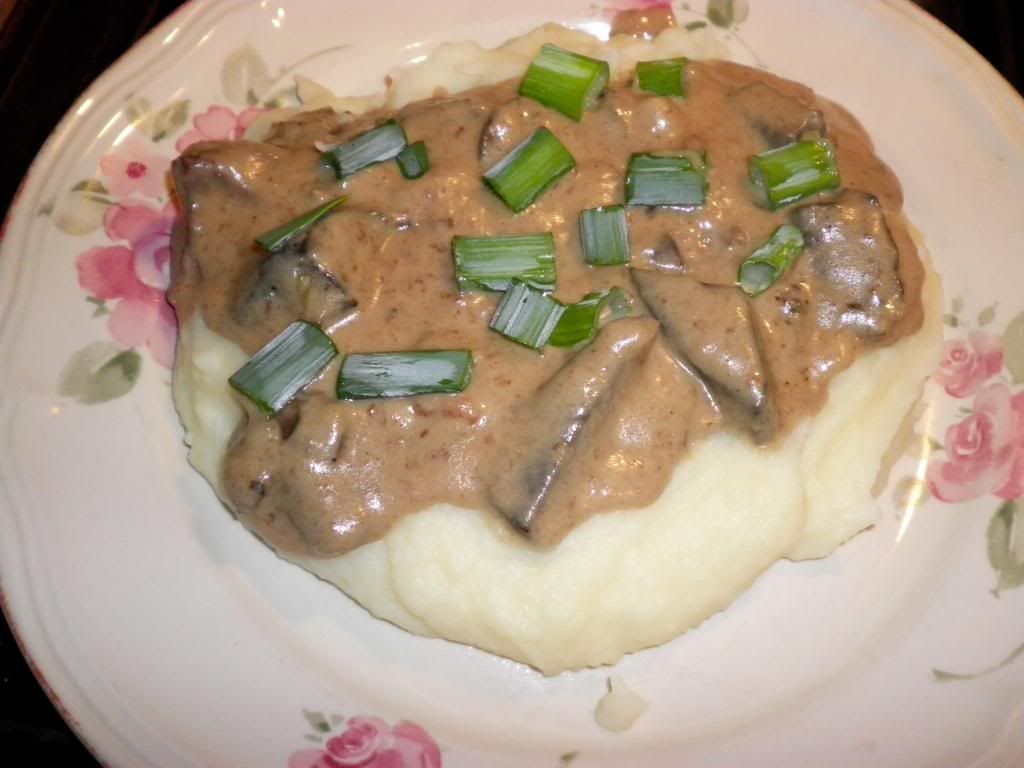 Phil was not real sure about it at first but he ate two helpings so it was definitely a success!