Yesterday I made peanut brittle for my Christmas baskets but I also wanted to make cookies. Since most of my family is diabetic I didn't want to load their baskets up with too many sweets so I bought a bag sucralose no calorie sweetener to make one of the batches of cookies with. It is not something I would want to eat but it is a necessity for them and most of them aren't real good about taking care of their health so every little bit helps.
The sucralose was easy to use, you just replaced the sugar with sucralose. For the brown sugar you used the same amount plus a tablespoon of molasses.
What surprised me was the difference in the cookies. The sucralos cookies have a whole different look from the cookies with regular sugar. Sucralose cookie on the left, regular cookie on the right.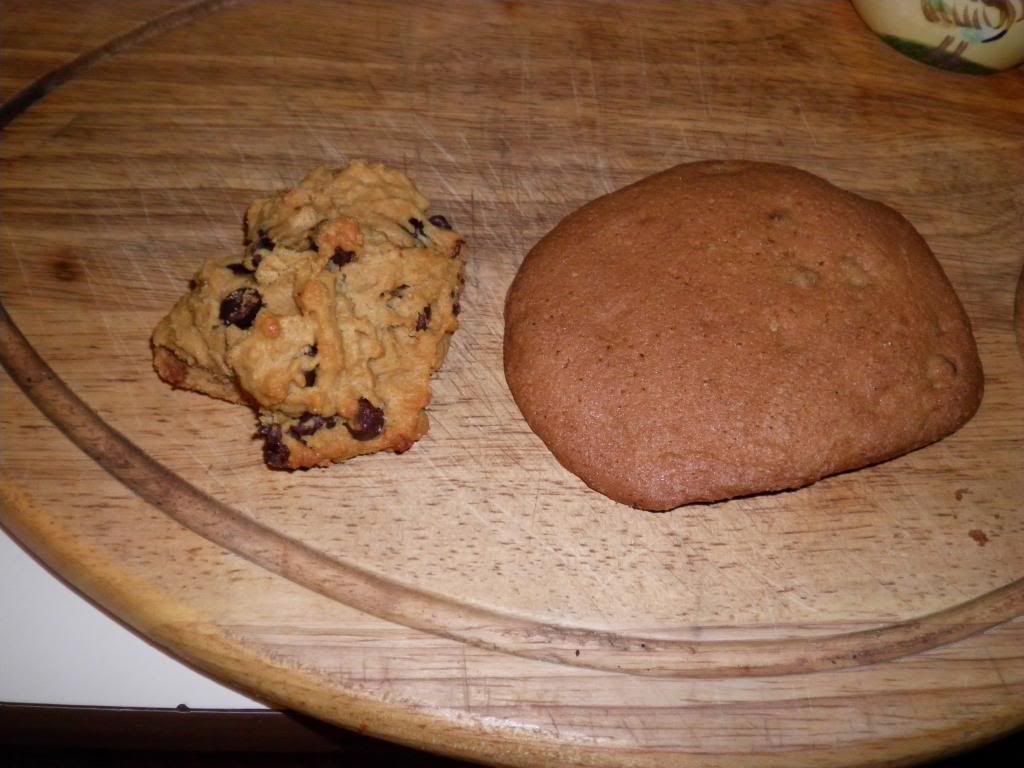 They both taste good but I have to say I did prefer the taste of the regular cookie myself even if it didn't look quite as nice.