This was Phil's project last Sunday. Our wheelbarrow had rusted through where it attaches to the legs and only one bolt was still holding what was left of the metal on.
We have had this wheelbarrow for several years and they just don't last forever. With a piece of wood and a few bolts Phil has saved our wheelbarrow and it should be good for a few more years at least.
It was very simple and didn't take him long. He cut a board to fit into the bed of the wheelbarrow.
He then had to come up with some bolts to go through both the board and then into the legs.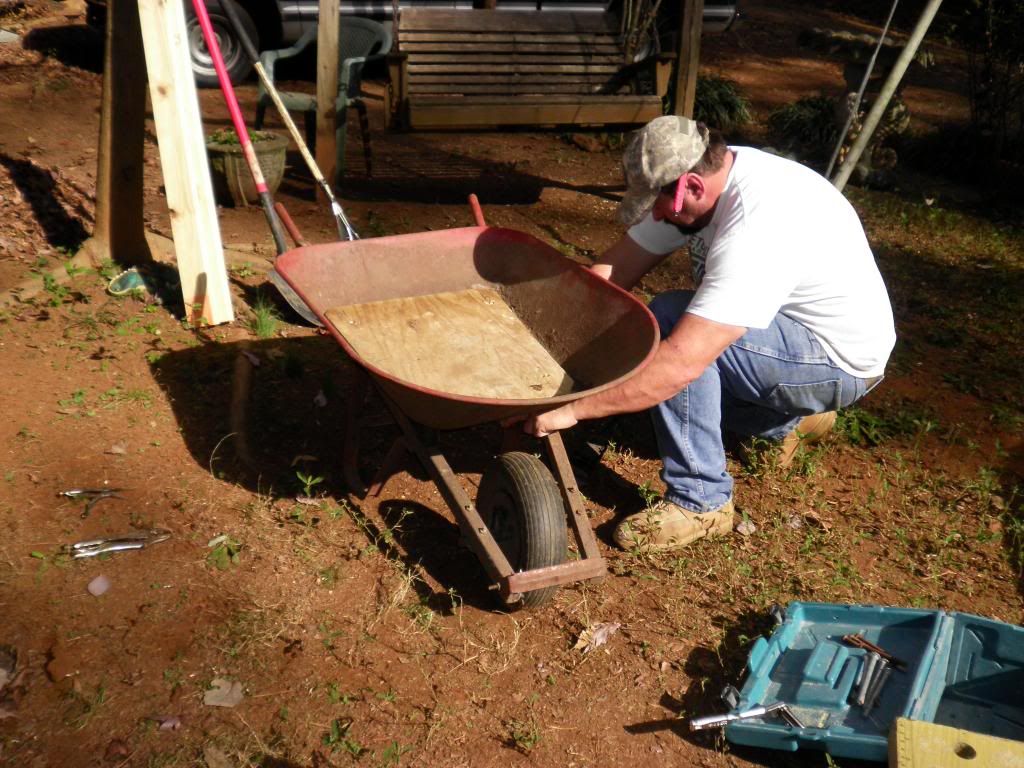 He then tested it out and moved 17 wheelbarrow loads of leaves off the lawn and into an absolutely huge pile beside the compost bin (I'll add some to the compost bins as needed).