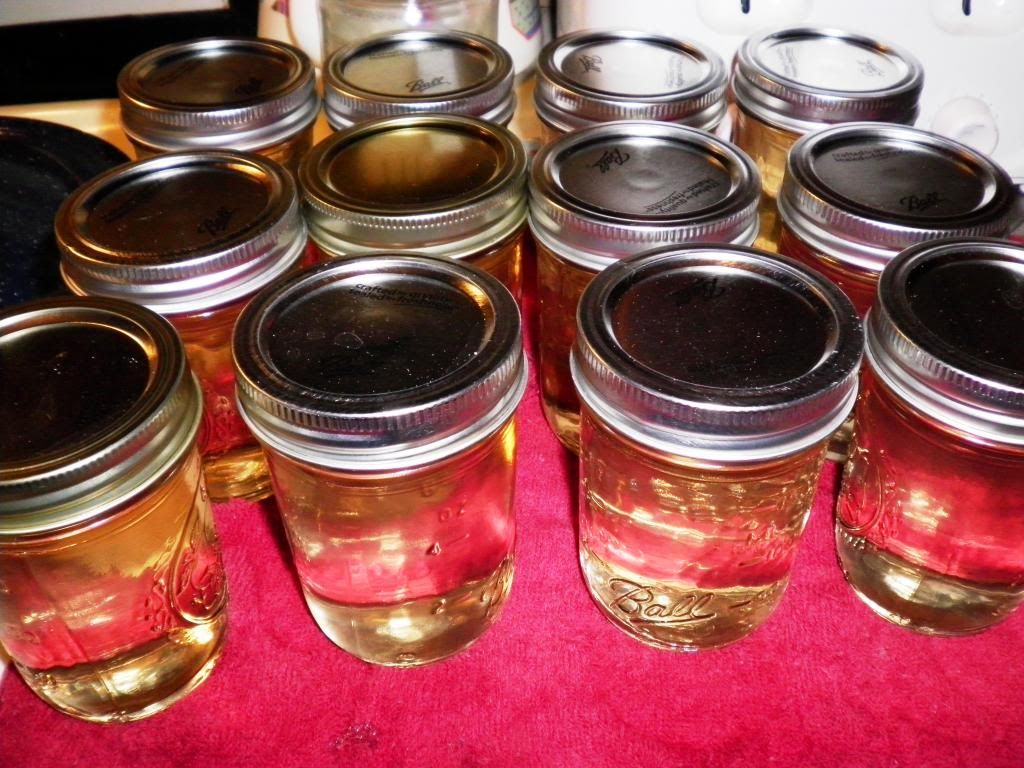 Sorry I wasn't around last week. Last weekend we had our family Christmas and I really haven't done anything interesting until today.
Today I took another try at jelly. As you all know, I tend to make lots of syrup because my jelly never turns out right. I am hoping this jelly will be different. I followed the directions on the Sure-Jell package exactly.
3 lbs apples (I used Rome apples), peeled and cored
Put the apples in a large pot with enough water to cover. Add a tablespoon of lemon juice. Bring to a boil and boil covered for 10 minutes or until the apples are soft.
Line a colander with cheese cloth and then pour the hot apples through it. Pick up the corners of the cheese cloth and hang the apples until most of the juice runs out. Measure out 7 cups juice and put it back in the rinsed out pot.
Before you do anything else measure out 9 cups of sugar into a bowl so it will be ready when you need it.
Add pectin to the juice and bring to a rolling boil. Add all the sugar at once. Bring to another rolling boil. Boil for 1 minute exactly. Spoon off foam. Fill hot, sterile jars with jelly (hopefully). Boiling water bath for 10 minutes.
Mine made 12 half pints.