My lemons, of course, were last weeks harvest but I hadn't done anything with them until this morning. I was so anxious to pick them but then couldn't bring myself to cut into one. I did pick them up almost every day just to smell them though and make sure they were still nice and firm. I meant to make my lemonade this weekend but the apple jelly happened instead so this morning I decided not to put it off any longer and I dug out the little hand juicer.
Six little Meyer lemons do not make much juice, though they do have lots of seeds.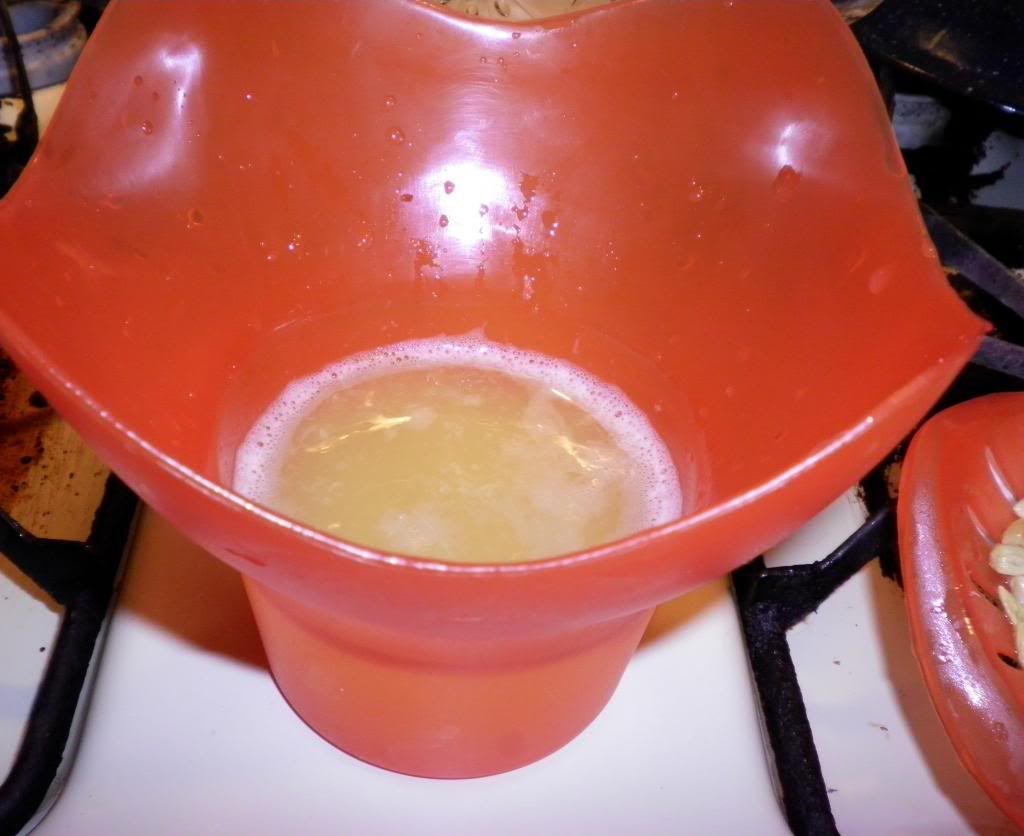 Yes, this was all the juice from all six of them. I just added water and sugar. A little over a quart. The taste makes it all worth it though. This was the sweetest nicest lemonade I have ever had.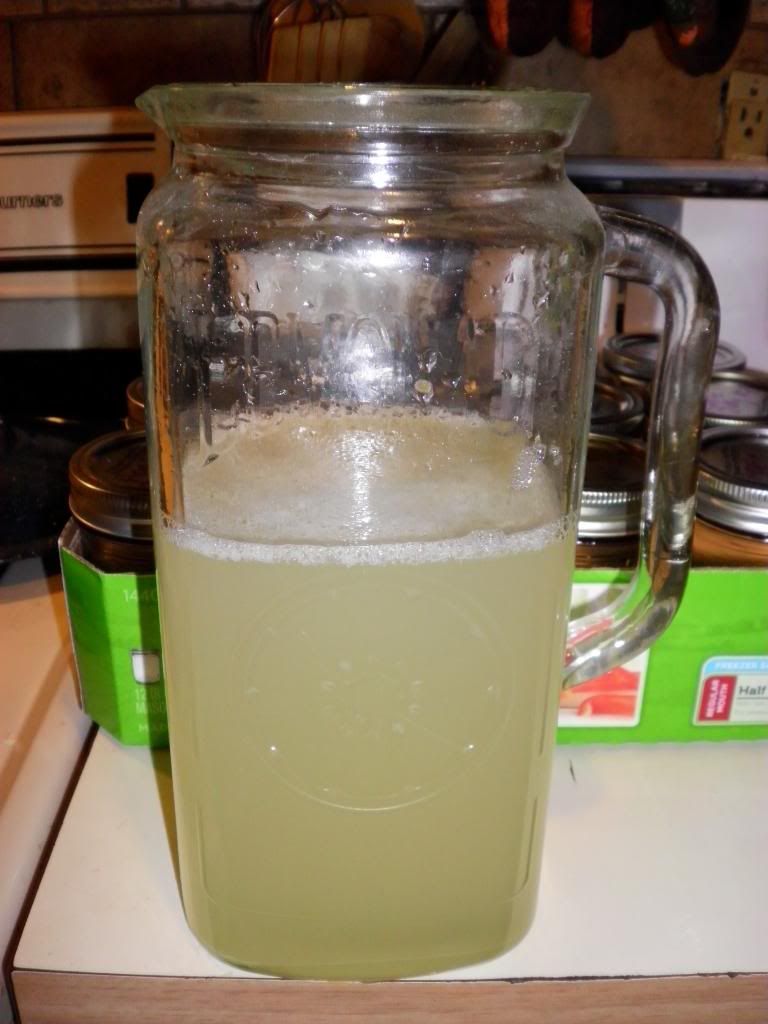 The peels went in a jar with some vinegar and water to make some cleaner with. Someone suggested making some kind of candied lemon peel but I am trying to cut back some so more candy is not a good option for me this time.
To see all the Monday's Harvest hop on over to
Daphne's Dandelions.