My lemon harvest may not seem like much to some people but it means something to me. It is another one of those things crossed off my "to-do" list. Citrus is not an easy thing to grow here in Northern Georgia. We don't have quite a long enough growing season and we get too cold in the winter. Therefore my lemon tree has to stay potted and I have to move it into the greenhouse when it turns cold and move it back out when it warms back up. I have tried several times to grow citrus from seedlings but never managed to keep them growing for long. Starting with a tree this year definitely has advantages.
My little meyer lemon had lots and lots of lemons on it this spring but as we moved into summer it kept dropping them until there were only a few left. Yesterday I was finally able to pick the few remaining since they had finally turned completely yellow.
There were 6 of them. How that number got to be six I'll never know because I would have sworn for months now that there were only five and it is not like the extra one could have gotten all hidden in the foliage either. Still there were six when I went to pick them.
They all ripened at the same time and they are all approximately the same size.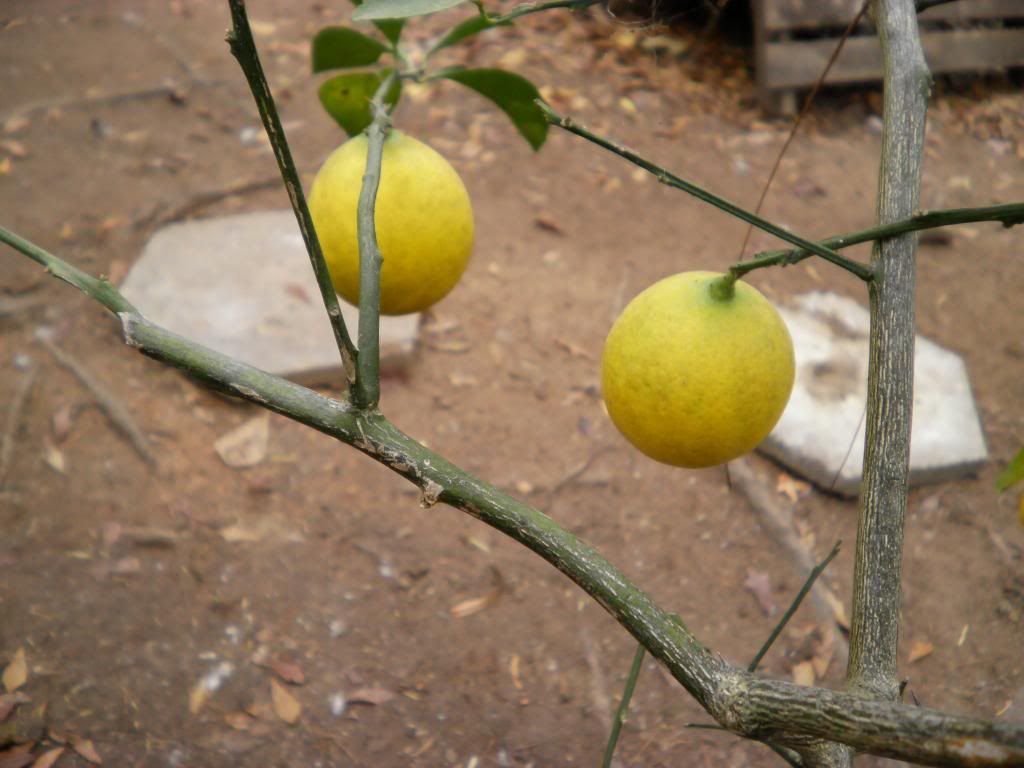 So here is my harvest. A few days late to join in Monday's harvest but I wanted to make sure that they were completely ripe (those are the eggs from the last few days as well).
I'm thinking I might make lemonade with them just because I want to make sure I get to really taste them.
Now that I have harvested the lemons I believe the tree needs to be transplanted into a larger pot. I'm hoping it will then produce even more next year. What a wonderful thing it would be if we could produce all our own lemon juice!
I'll also keep the peels and put them in some vinegar and water and try to make my own homemade lemon cleaner.
The seeds from the lemons will have to be kept and planted because I have read that meyer lemons seeds produce very good trees that produce nice lemons even if they aren't grafted. If I can just keep them all going through the winter...