Here are the new ducklings finally. The last two had a hard time getting out of the shell. One of them was just plain too big and I don't know why the little black and yellow one had trouble.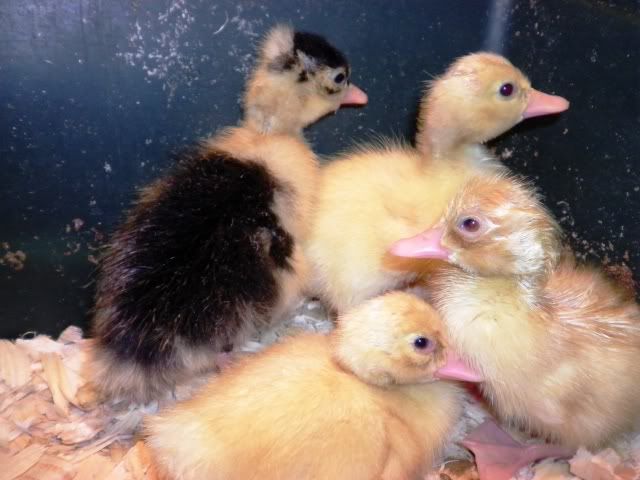 The little black and yellow one has a small crest or sometimes called a "tuft" when they are that small. He is a mix of my cayuga hen and one of the pekins or the rouen drake. A couple of the yellow ones have brownish feathers when they are wet so probably from my chocolate colored hen. She is the one sitting on eggs in the duck house now.
Anyway there were only 5 duck eggs in the incubator so this was a pretty good hatch considering my incubator temperature fluctuated so much.
They are cute now but they will be stinky soon and I am already thinking about fixing up a pen for them outside.