I don't really have time for much of a post and not much is happening here anyway but here are a few things.
The "tomatoes on the porch" project is a fail, at least so far. While I did not have a single tomato hornworm on the tomatoes in the raised beds, they have had a field day with the two plants on the porch. I have taken 4 of them off of the plants just this week. This one is from today.
Here is what one of the plants looks like. The other one is a bit better.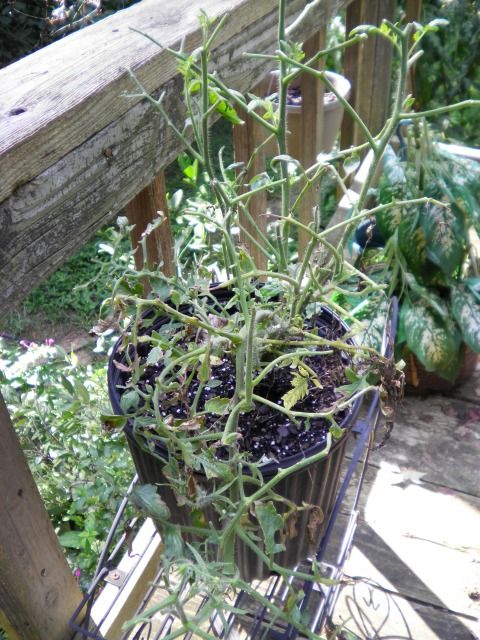 On to the good news. Mama duck has hatched one little baby so far. I am so pleased that it is another yellow and black duckling.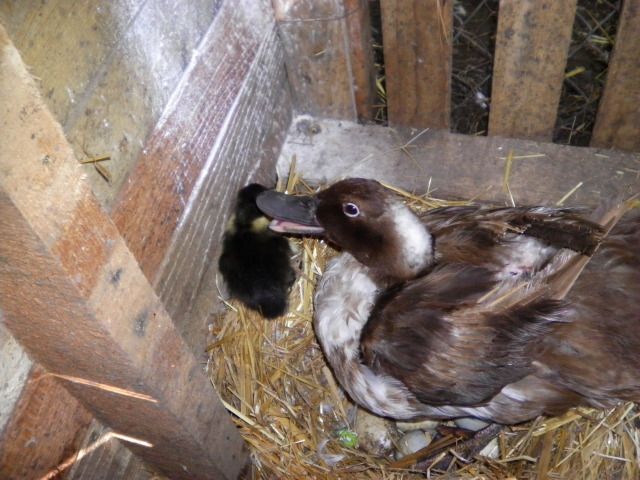 I have closed her off in the pen by herself and the rest are in the yard for now. I am hoping she can hatch a few more.
In other news, my son and future daughter-in-law are coming this weekend for 4 days to visit from Ft. Campbell. This will probably be the last time I see him before he goes to Afghanistan.
Well, that's all the time I have. Will try to get on this weekend and post something but we may be a bit busy. My future daughter-in-law is wanting to learn to can :)