Don't think I didn't get to go shopping today--because I did. But I don't get into the mad Black Friday mania every year. I'm not camping out a week ahead of time just to get a good deal. After all, Wal-mart made things so much easier for us by opening on Thanksgiving this year. Those people who felt the need to go crazy to get the deals went on Thanksgiving and those of us who (knew better) felt the need to stay home and have family time, went today and picked up a few good deals OR we shopped for good deals on Amazon. I got several myself. One of the good deals that I picked up at Wal-mart was a large flat dog bed. You see as it got colder and colder here and I realized how old Dukey now is and realized how inadequate that old rotting dog house had become. I had only broached the subject to Phil of picking up some wood for it yesterday. Finding the nice big dog bed just meant more reason to stop for that wood. I am not sure that this is what Phil wanted to do on his day off (he goes back to work tomorrow) but he understood the necessity for it as well. It didn't take him very long though we didn't have quite enough wood but Phil filled in with some of the pallet wood.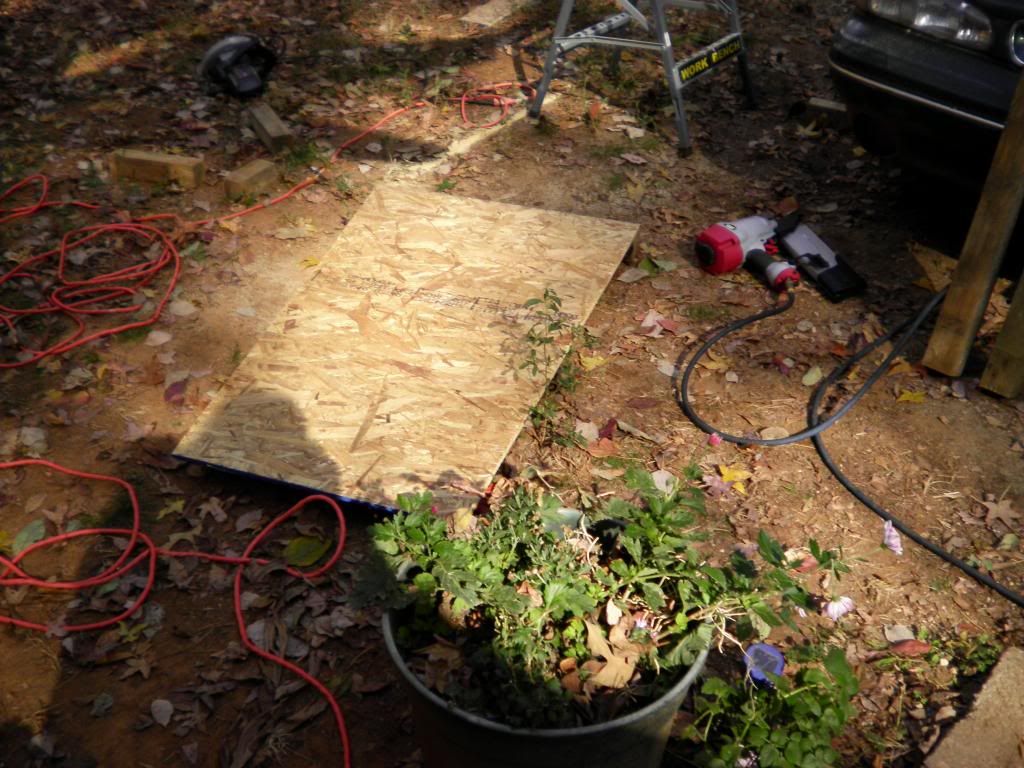 The first side.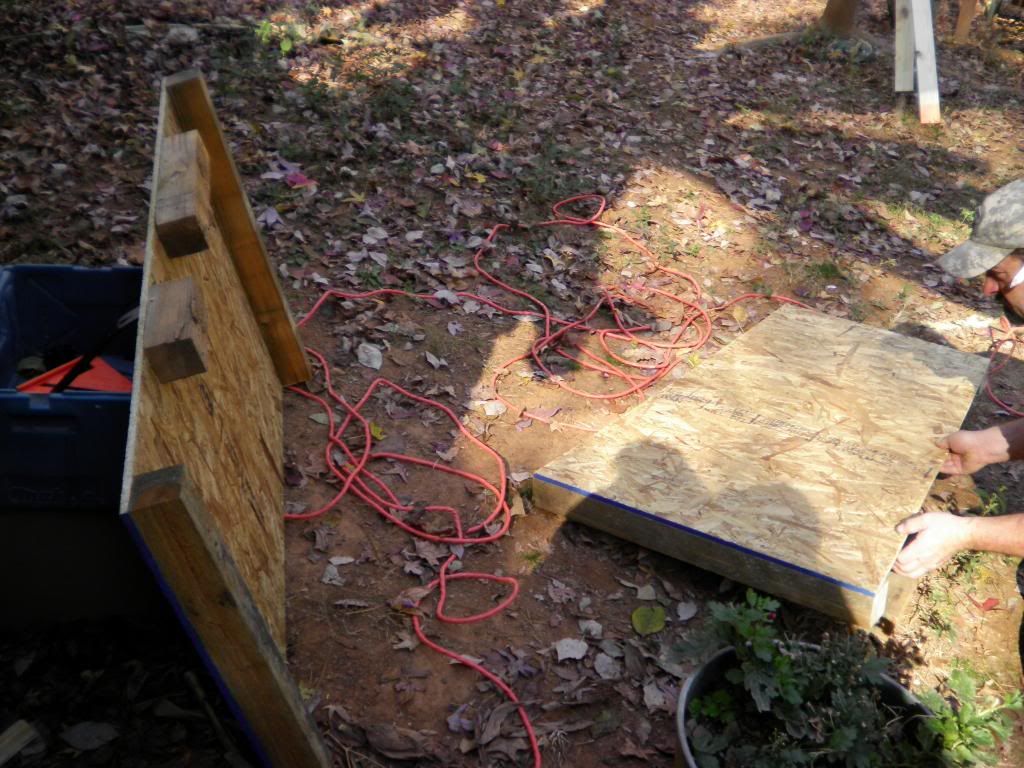 Two sides.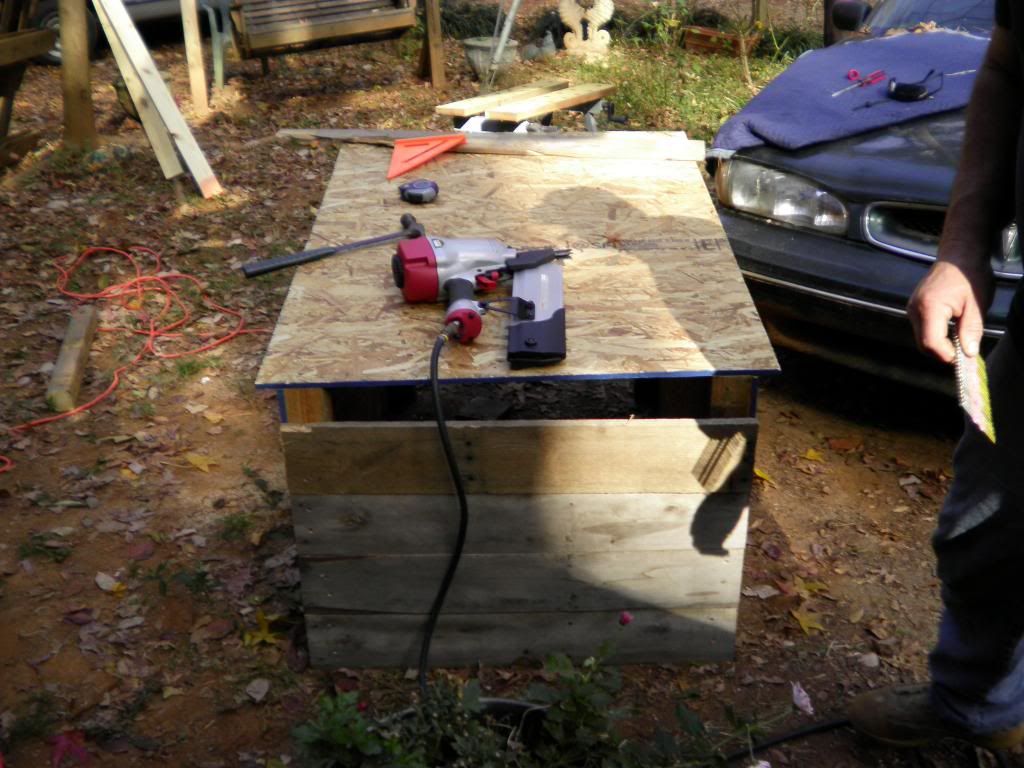 The back almost done.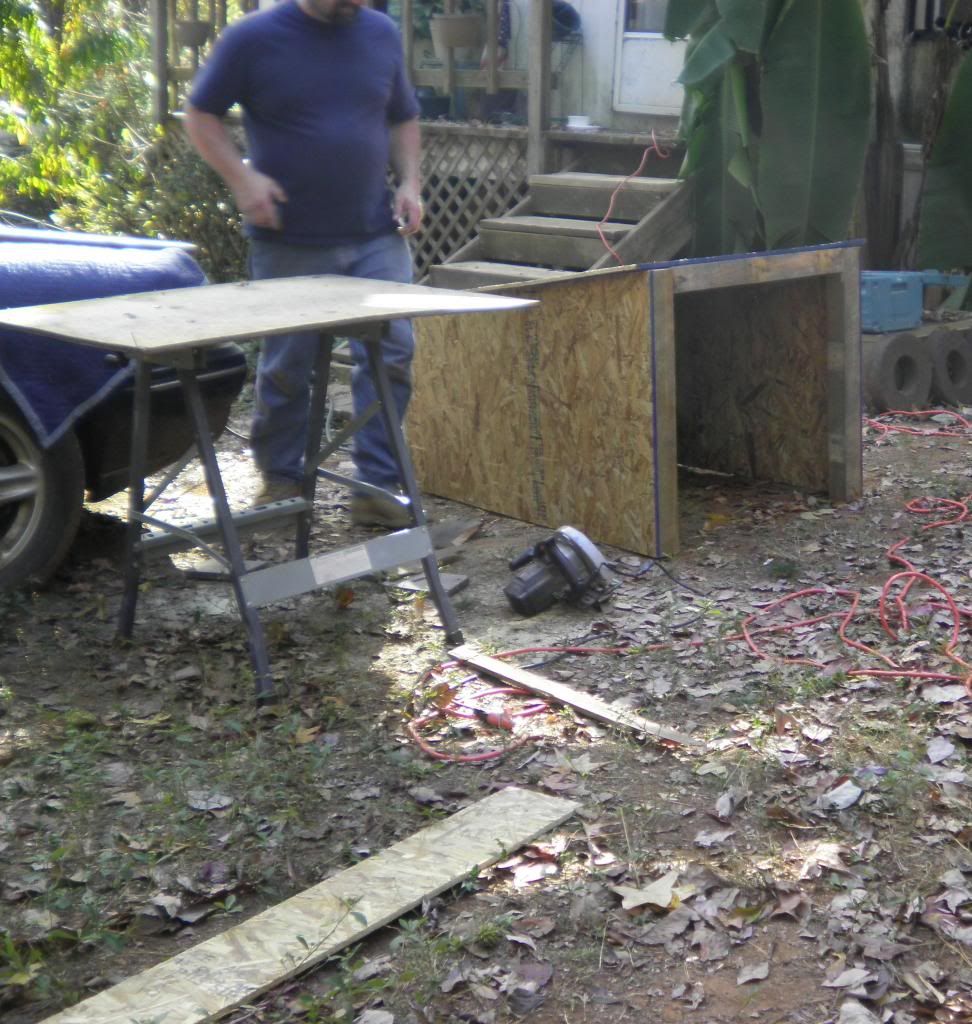 We didn't know what we were going to do for the front because we were out of wood. Luckily Phil found a perfect piece. I had put it on Dukey's old dog house when the roof started to rot.
Perfect. We set it on a pallet that had close slats.
He hardly let me get the bed in there before he was in it. I then added half that big gray fleece blanket that I had been saving to line the curtains with (this seemed like a better cause) and I put a piece of fleece of the door opening as well.
He hasn't left his house, not one time today. He is one happy new homeowner.
This is a Club I just found today and wanted to pass on to others.