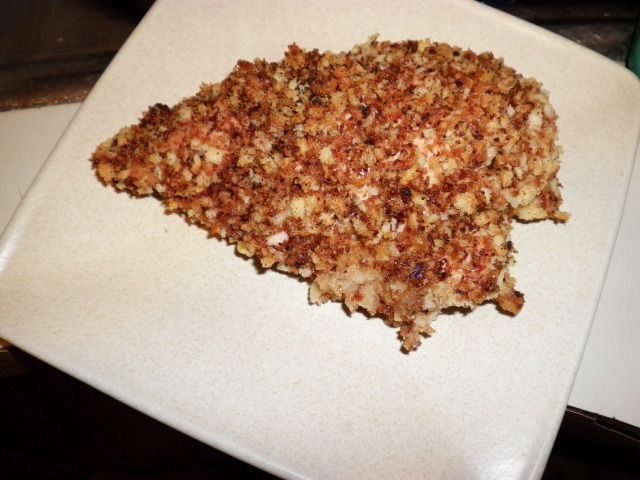 I made these the other day from a recipe I found online and they were WONDERFUL! This recipe should do about 8 chicken breasts. I did so many because I wanted some extra to take for lunch.
Several chicken breasts
2 large jalapeno peppers, chopped
1 box cream cheese, softened slightly
approx. 1/4 cup shredded cheddar cheese
2 cups panko bread crumbs
a little vegetable oil
2-3 eggs
Put oil in a frying pan and add bread crumbs. Cook the crumbs stirring often until they are golden brown. In a bowl mix the cream cheese, cheddar cheese and jalapenos. In another bowl put the eggs and beat with a fork.
Cut through the chicken breast until it is almost butterflied. Put some of the cheese-jalapeno mix inside. Close it again. Dip it in the egg and then the bread crumbs covering it complete. Put the breasts on a baking sheet that has a rack in it that has been sprayed with nonstick spray. Bake in the oven on 350 F. for one hour.
I tried to get a picture of what they looked like inside but the picture didn't come out well.