for CHIPS!
These are "All Natural" "No Additives or Preservatives" "No Artificial Flavors or Colors".
Ingredients: Potatoes, Lard, Salt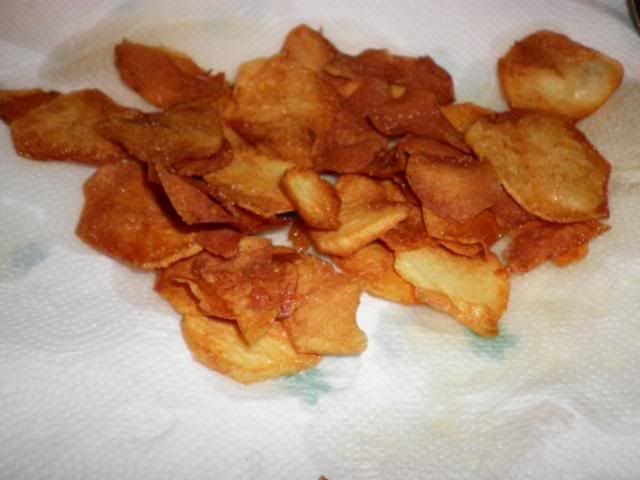 5 rather small potatoes in fact. First batch.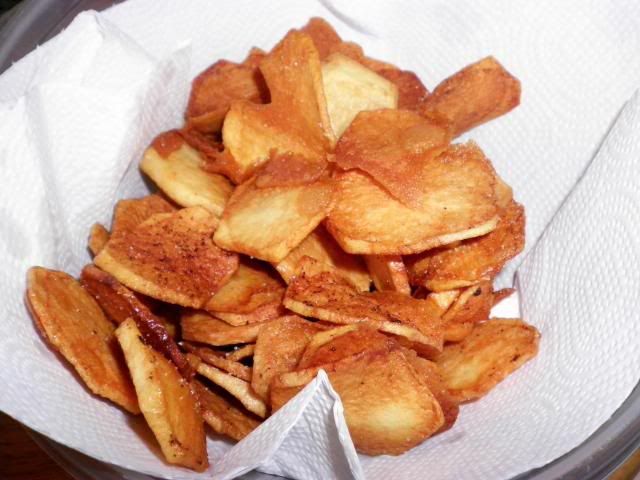 Maybe not as much as you would get in a bag but a lot more filling. This was enough for Phil, Michelle and I to snack on. They were excellent!