Spring has been a long time coming this year even for us in Georgia, but the trees have finally regained their leaves and the flowers are blooming. The flowers are also marked down everywhere. It seems the stores just can't sell out of them fast enough.
I got these this weekend: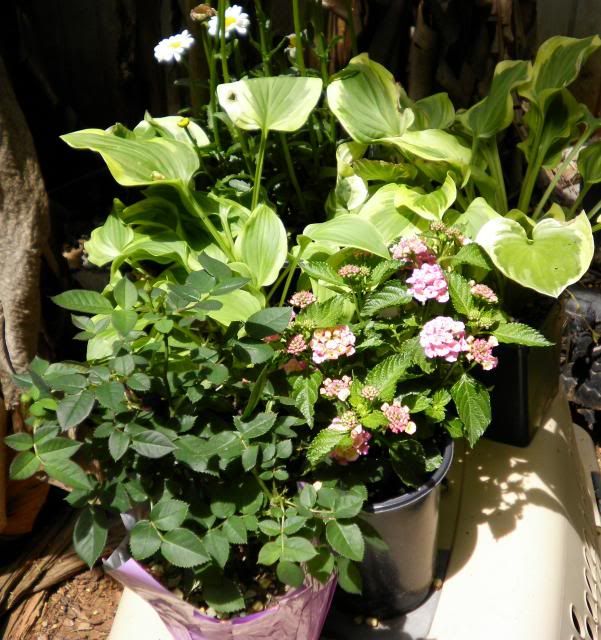 There's a miniature rose there in the front. I saw them before Mother's Day and the roses are a very dark red but I wouldn't pay $8.99 for them. Yesterday they were marked down to $2.50.
The pink flowers are lantana. My friend has these flowers beside her steps and they get huge in the summer and the butterflies love them. I can't seem to remember what I paid for that one. It might not have been on sale but I wanted one.
There are two hostas behind that. I have some in the front garden that used to be huge but the rose bushes and 4 o'clocks have over-run them for so many years that they have gotten smaller. Soon they will all be moved and I will put them in a better place. The hostas were marked down to $1.33.
Then one more behind that is a shasta daisy. When I lived up North shasta daisies grew like weeds but down here they do not do as well. I got that one for $1.66.
They are sitting here on the dog carrier, waiting like we are for Wednesday. :) Explanations will come after Wednesday.