Today was the tasting of the apple wine. I added some white grape juice to sweeten it with. It needed to be diluted some anyway. I really didn't think this one fermented as long as I thought it should but apparently I was wrong because when I first tasted it- before I added the grape juice- my throat was very warm afterwards. I guess I should use my hydrometer when I make wine but I just never seem to have the time to keep checking the must. I am lucky if I remember to rack it to jugs when it needs to be. Anyway, it is the loveliest clear color.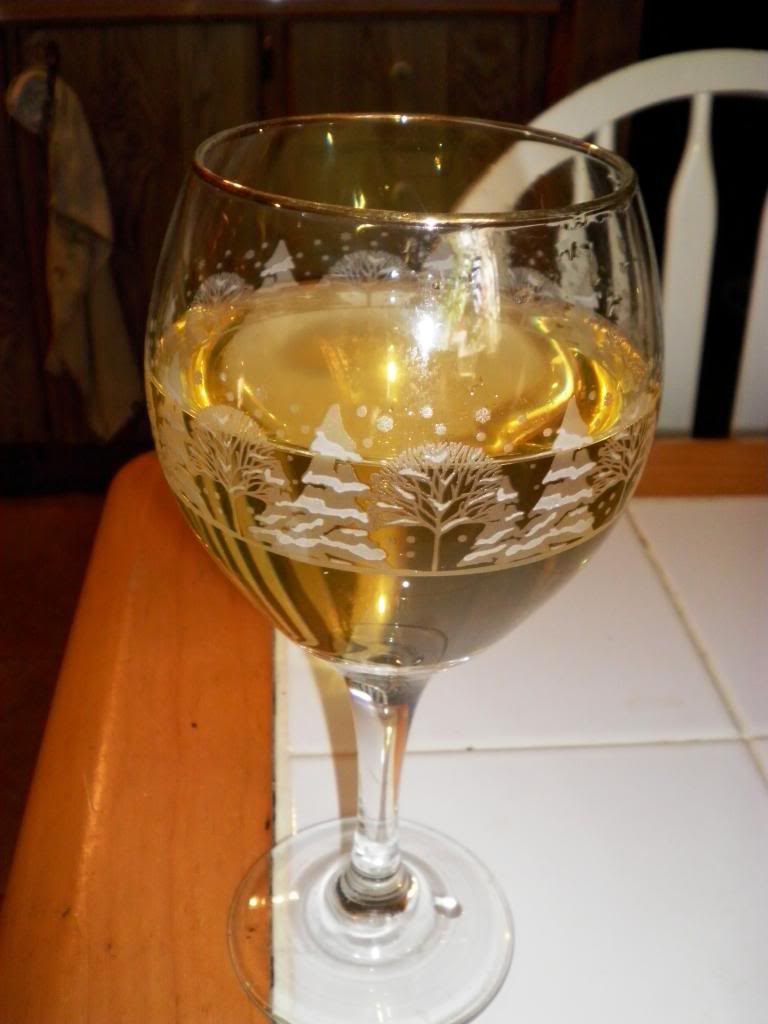 As for taste...well...I think it probably tastes like it should but I tend to like red and berry wines so much better. It's not so bad after the first glass though :)
Right now I have fermenting: pink lemonade wine, mixed berry wine, and raspberry apple wine, all made from frozen juice. I am waiting for the cranberries from Christmas to get marked down (amazing how long cranberries last in the stores!) so that I can get some and make some more cranberry wine.