The following article is from a guest author Lee Flynn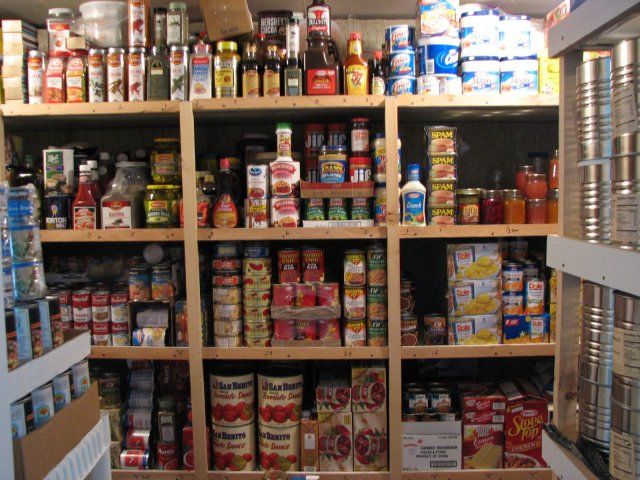 Getting Food Storage Off Your Shelves and Onto Your Dinner Table
A depressed economy and turbulent environment are just two factors that have recently led to a heightened interest in food storage. It seems that now, more than ever before, people are conscious of the possibility that catastrophe (in any one of its ugly forms) could strike at any moment. While it probably isn't good for your mental or emotional health to live in fear from day to day, it is certainly a good idea to prepare the best you can in case things do take a turn for the worst. And food storage is certainly one of the fundamental ways that you can be prepared.
Building a good supply of food storage requires a lot more than just buying excess food. Acquiring and maintaining your food storage can be simple but it does require effort and persistence in order to ensure that you prepared for tomorrow, next month, or two years from now.
The most obvious and essential item to begin with when building your food storage is water. Experts suggest that adults should drink around 2.5 liters of fluid per day (while any fluid will do, water is the cheapest and safest to store for extended periods of time without refrigeration) so you will want to ensure you have plenty stored away. Grains, vegetables, fruits, dairy, meats and beans should be the staples of your food storage. Flour, rice, and macaroni are easy to find in large quantities and will last for a long time. Dried fruits and vegetables, powdered milk, yogurt bites, and freeze-dried cheeses, as well as dried beans and freeze dried meats will ensure you have the basic food groups covered.
Once you have a well-balanced and well-stocked food supply you are not going to want to just forget about it until disaster strikes. The immediate value of food storage is more than just peace of mind – there are plenty of ways to utilize your food storage every day so make the most of your investment by putting it to use often. Plus, constantly using items from your food storage and then replacing them will provide a nice rotation that helps to keep your supply fresh.
Using food storage daily can be easy, will save you money and should never mean that you have to compensate for taste. There are dozens and dozens of recipes out there that can help you get food storage off your shelves and onto your dinner table without your family even knowing that the ingredients came from your food store. You can probably even find a number of full and varied recipe books that are centered entirely on using food storage as ingredients for meals. There really is an impressive variety so you'll have to do a little research of your own if you are looking to make a specific dish. That being said, there are some simple ways that you can use standard food storage items as fillers for common ingredients that are called for in a lot of recipes—using beans instead of butter or oil is one example.
If you've built up your supply of food storage correctly then you will most likely have a good supply of beans, whether they are pinto, black or white. Many people aren't aware that you can use beans as a replacement for oil or butter in many of your desserts. In addition to being much cheaper, beans provide additional fiber and protein so they are actually healthier too. And no, they won't make whatever you are preparing taste like beans (they may influence texture, however, so if you want a chewy texture for cookies etc. you may want to do half beans and half butter/oil). Here are the basic things you'll want to keep in mind when substituting beans in these recipes:
-If the recipe calls for butter you will use cooked, dried beans. If the recipe calls for oil you will use bean purée (beans blended to a liquid).
-Match measurements and match colors. If a recipe calls for ½ cup of butter, use ½ cup of beans. If you are making chocolate cake, use black beans. If you are making a white cake, use white beans.
-Follow the recipe just as if you were using oil or butter. If it asks that you add the oil in the first step, add the bean purée in the first step.
This is just one simple way that you can use the food storage items you already have to supplement your meals on a day-to-day basis. Utilizing food storage consistently is more affordable and, in many cases, more healthy. And if you do it right, your family won't even know the difference. Take some time to look into recipes that specifically call for food storage items, you may even come across your new favorite dish.
ABOUT THE AUTHOR:
Lee Flynn
is a freelance writer and expert in long-term food storage and
emergency preparedness
.