...and I can't seem to get away from it. I have always been a crocheter, NOT a knitter but I love these hats and things and am so excited to be learning new KNITTING stitches! And I have learned to knit with two colors...at once! And I think to myself "Crocheting is easier, faster. Why are you knitting?" And I don't know why? ! And I have no started making up the patterns and putting them in my Etsy shop because so many people want the patterns.
Anyway, I did get the scarf and mittens done for my granddaughter to go with that hat in the last post. The mittens were a real challenge but now I have a pattern for it. I have started on the pink one for my other granddaughter but it got interrupted by the minecraft hat for my grandson and now there is a minecraft one for my daughters friend on my needles so it has been put off again. Good thing those are Christmas presents.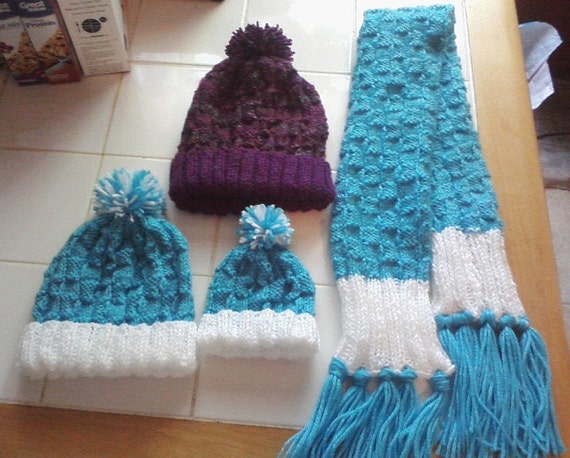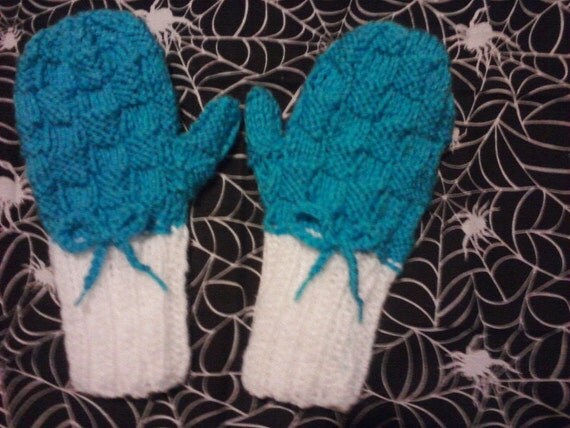 This was a new stitch involving the "left twist". This hat looks so good on Michelle I think it might just be hers now.
This was a pattern of my own design. A little baby photo prop set. I have put this pattern in my Etsy store. It was a challenge to make as well.
My grandsons minecraft hat. I had never knitted with two colors like this but always wanted to learn! Very exciting!
Just some Halloween baby hats.
Other than knitting, I have finally made my way to the dentist to see about my broken tooth. If it had just been broken I wouldn't have worried about it but the thing was really hurting. My dentist says I can do a root canal where they basically build me a fake tooth for $2300 or I can do an extraction (they tell you about this like it is an afterthought that you will never choose) for $230. The dentist tells me that losing your first adult tooth is like losing a thumb...yeah okay, I know a lot of people who have lost adult teeth and no one said it was like losing a thumb...not that it matters since we can't afford $2300 and I will be having mine extracted for the $230 which I really can't afford either but we'll make due.
Anyway, I am off to go deliver some egg while I am in town picking up...yarn...I never even meant to post here today just stopped here while reading another blog. ...