One of my co-workers has gotten into eating more naturally and has cut a lot of foods out of her diet including sugar. We have been kind of sharing ideas back and forth and I mentioned the homemade yogurt but it, of course, has sugar in it so I told her I would try it with honey and see how we liked it. Normally I use a third of a cup of sugar per quart jar so I used a third of a cup of honey in one jar instead.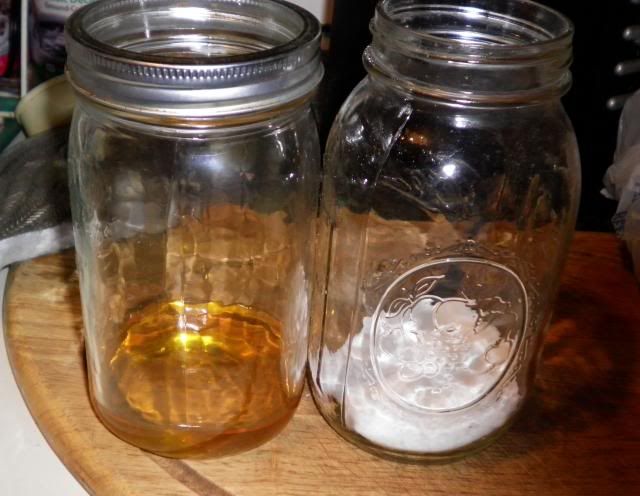 Instructions for how to make yogurt using your crock pot are
here.
Now it does take dry milk as well as regular milk, although I am not sure how important it is. I was told it made the yogurt set up better and mine has always been nice and thick but I have never tried it without it so don't know how thin it might be without it.
So anyway, I taste tested this morning and, frankly, I really can't taste any difference between the two, which was rather surprising. I expected one would have that honey taste to it but if it does it is very faint.
Now I am off to the store to get some bananas and a few other things. I am told they are quite good frozen.
One side note: Yesterday I tried to eat really well. I stayed away from the sugar for the most part (except the plum sauce on the ribs we had last night), drank water, did not snack all day, took that walk with Phil and lost 2.2 lbs. :) Now there is some incentive to eat healthy!