I was talking with one of my co-workers last week about fruit trees and such and she happened to say something about if I ever knew someone who could use some plums to let her know....so I did.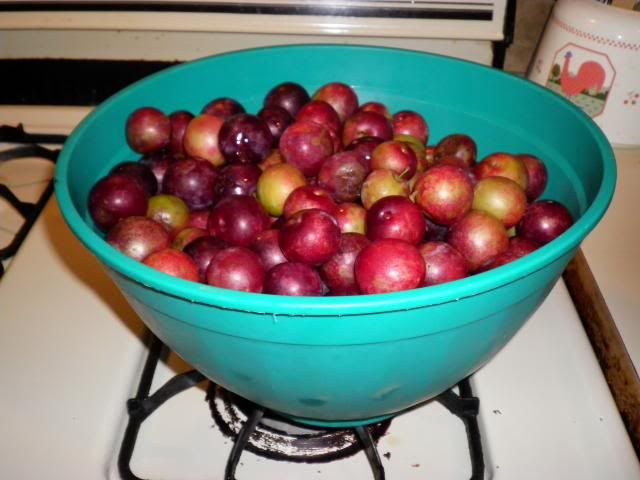 And she brought me all these beautiful plums yesterday. So today since I have a half a day off on Wednesdays now (they go to the field trips and THANKFULLY I don't have to go) I set about using most of them today. A quick look on the Internet this morning came up with plum sauce. Frankly, now that I have made it, I would have called it plum ketchup because that is what it tastes like only it is spicier.
In a large pan combine:
2 cups packed brown sugar
1 cup sugar
1 cup apple cider vinegar
3/4 cup chopped onion
2 tablespoons mustard seed
1 tablespoon salt
2 cloves of garlic, chopped fine
1 tablespoon ginger root chopped fine (I had to use dry as I had no fresh)
The next ingredient was supposed to be 2 tablespoons of finely chopped chili peppers but the stores didn't have any. I got these instead but can't remember the name of them.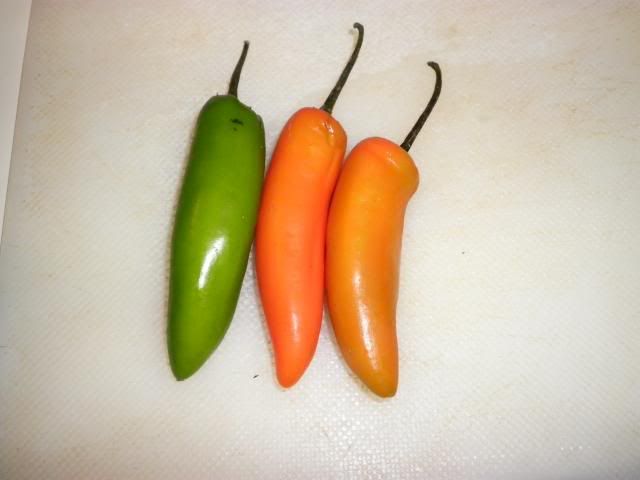 Bring it all to a boil while stirring then add 10 cups pitted plums.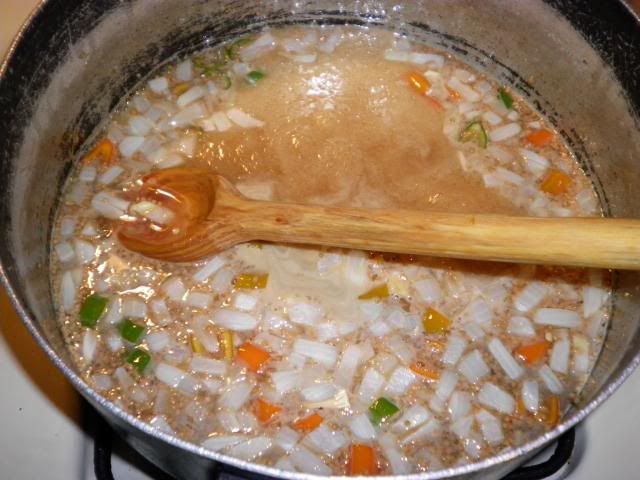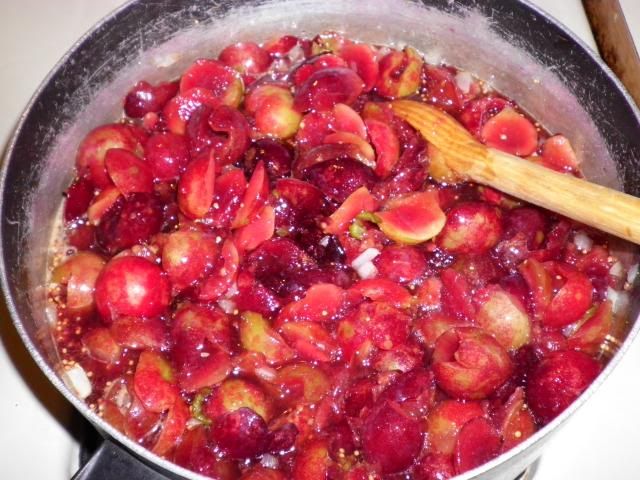 Bring it to a boil again and then turn it down to a simmer. Let simmer for an hour or so then use an immersion hand blender to turn it into sauce. Let simmer more until it thickens and is the consistency that you want. Mine went for another half hour/45 minutes.
I then water bath canned it for 20 minutes. It made just 3 1/2 pints so a good way to get rid of them when you have too many plums.
The recipe said it was good on pork so since tonight we are having pork ribs, I thought I would try it on a couple of those and see how we like it. I'll let you all know later.